AJ Capital backed Singapore-based health-tech firm Vivant is gunning for a series A round in the ballpark of $10 million and is actively building traction in both the B2B as well as the B2C space. 
Adrit Raha, CEO, Vivant speaks about the decision to serve the B2C market, the time frame for the next funding round and why there are no substitutes for first-party customer data. Excerpts from an interview 
What are the key inflection points in the journey of Vivant?
Vivant was incubated at the end of 2017. On entering the world of health-tech startups, we realised both speed and scale were necessary – or we'd be left behind.
And so we acquired a small Indian startup called Allizhealth that had been around for five years and was endorsed very well by large clients. Like a lot of startups, it had struggled with monetisation and focus. That acquisition in summer 2018 was a key inflection point.
We got scale and speed with a good team, existing clients and experience we could leverage.
With most acquisitions, a bit of turbulence kicks in. But by early 2019, we were clear what the north star was. At that time, we redefined our go-to-market strategy as a B2B enterprise health-tech company. 
We were clear that we would have a tech first focus with associated healthcare services. Three core segments were interested: insurers, corporates and the healthcare ecosystem. It allowed us to begin operations across both India and outside.
The last inflection point was the introduction of our first B2C asset Nyra, which is focused on women's health. We launched seven months ago, on World Menstrual Health Day.  
What sort of a focus does Vivant have on funding? When do you intend raising the next round? How have the funds been deployed so far?
Today, we are fortunate to be funded by a family office in Singapore. We managed to secure a reasonable runway for this calendar year, as well as positive sales cycles in the B2B space. That means we do not need to seek external funds, as yet. 
Once we begin to get to the right scale with Nyra and given the traction we want to see with B2B, it is fair to say that in the next six to nine months, we will start going into the market looking for external funds. That will probably be a Series A type raise. 
As for the sum, we are open, but if you put a gun to my head, I'd probably be looking for a $10 million cheque. It is however too early to tell till I get there. If the Nyra product and the mental health product set off on different trajectories, I may need a different dollar amount – less or more. 
What is the focus of your B2B or B2B2C business?
Our core is a B2B technology platform. We work with insurers, the healthcare ecosystem and corporates, building and integrating a wellness platform for them. This helps drive efficiency in terms of digitisation of data points and reports. It makes reports more readable. 
One of the fundamental issues today is that reports are designed for doctors and not patients. It allows the ecosystem to engage the end user, be it the customer or the employee, and really influence their health. 
The traction has been tremendous. We are now about a million end users on the platform and almost tripled our revenue from prior year. And we have moved into recurring, SAAS-driven revenue models that are a lot more sustainable. We have also expanded into markets like Malaysia. 
Considering you mentioned insurers, do you work with Symbo, another of AJ Capital's investees?
We do work closely with them. There's no mandate but with their product as a service, you'd have access to Vivant as well. It is very loosely integrated so it becomes a holistic platform beyond insurance to incorporate wellness as well. 
They have helped us with breast and cervical cancer products. On World Cancer Day, we offered a product from Symbo to our B2C Nyra ecosystem in India at a discounted price. We've collaborated this way with Symbo and some other companies as well.
Having started off as a B2B2C firm, how did the B2C foray with Nyra come about?
We realised that it was imperative to be as close to the customer as possible. Investors, VC mentors and advisors echoed a similar point of view. 
Yet, we had to be careful since it can be a black box. In the B2C space, you can put a dollar or a million in and it still may not be enough.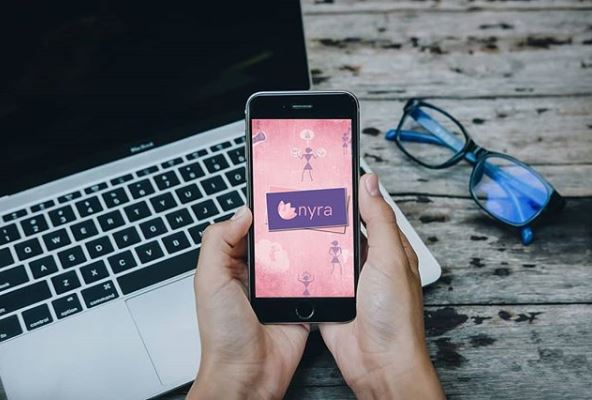 There are verticals within healthcare where we will never build: for instance, labs, clinics and doctors. Then, there are verticals where it makes sense to co-create or curate: be it sandboxing the technology itself or condition management programmes.
A few examples of such verticals are women's health, elderly care and mental health. We zeroed in on women's health for our first foray with Nyra. 
Why did you zero in on women's health considering both mental health and wellness and elderly care represent huge commercial opportunities? 
There is no right or wrong answer. I have two daughters; (AJ Capital CEO) Abhinav Jhunjhunwala has a daughter and we come from a world of women being around us.
The broader opportunity was an underserved area: Africa, South Asia and Southeast Asia. There are issues pertaining to awareness and education, as well as access. Given these core needs, we thought we stood a good chance of finding a solution.
Let's also not underestimate the taboo that surrounds the broader women's health ecosystem in these markets. Even dipstick studies of close friends who do not represent mass India, admitted that they would be apprehensive talking to gynaecologists about day-to-day issues. That's what we are solving for. 
In addition to being able to track menstrual cycles, Nyra gives future predictive dates of when one can conceive and access to chat with a live doctor during office hours. A chat bot designed to cover the most common questions, takes over during non-office hours. 
We have introduced five languages – Hindi, Indonesian and Malaysian Bahasa, Tamil and English – with more being planned.
What's the profile of the Nyra user?
Majority of the base is out of India – 26%. The other big majorities are a combination of Africa, Pakistan and the Philippines with the balance split between Southeast Asia and the broader Asia Pacific region. 
From a perspective of questions asked, the broad categories are wanting to get pregnant and general menstruation queries. 
How are you building traction for the app?
We are trying to keep our marketing spend low but have used Facebook, Google, press endorsements as well as on-ground events in universities in India. 
As we grow, we anticipate collaborating with big pharma or key influencers. There is a plan to harness word of mouth, but we are only seven months old. It is unfair to do that, until we refine what we have. We would absolutely want it to go viral, but we still have a couple of things to learn from our consumers before we do that. 
What are the metrics you are using to measure Nyra's performance?
The key parameters are downloads, monthly active users (MAUs), daily active users (DAUs) and the number of doctor chats on the platform. Since last May, we've had around 600,000 downloads, 150,000 MAUs and anywhere between 15,000 to 20,000 DAUs – for an app that is in its minimum viable product one stage, and which is not meant to be daily use.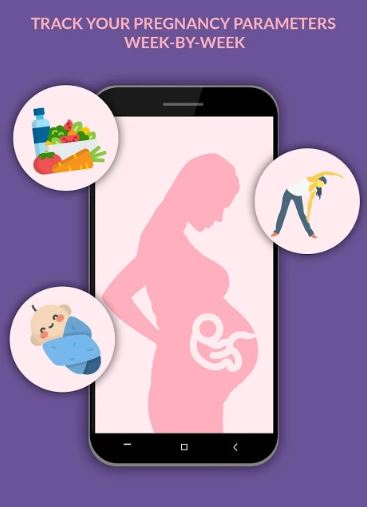 We have registered about 100,000 doctor chats and they've been very insightful. We have even had people come back to us saying: 'Thank you Vivant and Nyra – we have got pregnant.' We don't publish such sensitive discussions, but it is great to receive customer endorsements of this sort, at an early stage. 
We obviously also focus on app store rating and talk time to ensure that the engagement side is not slowing down. 
Considering live doctor chats are likely to be expensive, is there a plan to pivot entirely to chatbot?
Perhaps the bot will be capable enough with machine learning and AI to manage what the doctor chats are doing today. As a standalone, doctor chats can become a cost burner and we have to be extremely careful. But for the moment, it's about insights. We are getting these on the back of not too many doctor chats. 
The bot was launched just three weeks ago and we've registered 5,000 to 8,000 responses. We are incorporating the feedback we get, particularly on when and why users drop off. 
Why did you incorporate live chat in the first place?
From a first party perspective, if we wanted to solve education, awareness and access, we first had to build trust. Also, nobody offered live chat as an option – providing an immediate solution to a problem. A consumer using an app, expects to resolve an issue instantly. She won't return six days or two hours later. It could be because she is alone, finally has quiet time or maybe does not want people to know she's having these conversations. We are getting a reasonable response with the chatbot.
What's your next B2C foray likely to be and when will it happen?
Mental health will be the next foray and we anticipate having something in place by the next month. We don't have a timeline on elderly care. We will start as a basic initiative within Nyra focusing on women. We will see how it evolves – as a standalone or part of the ecosystem. 
Does the shift to B2C mirror a larger trend in the healthtech sector? 
Some of the really big guys in healthtech – Livongo in the US for diabetes – and Babylon in UK, have done exceptionally well. Babylon raised $500m dollars on a $2m valuation on the back of solving for core issues in the UK healthcare ecosystem.
I don't think there is a right or wrong mode. The ultimate challenge in B2B is who owns the customer – and that's why we explored B2C. 
How does Vivant use data?
Data privacy and security are a top priority. And we follow that across the B2B and the B2C environment. 
With B2B, whether our partners want data hosted or want us to host it – we don't compromise. We uphold top security standards, ensure that the servers on site and processes we have in play in India, are the top in terms of being signed off and reviewed. 
We welcome audits from our partners. In terms of Nyra, there are laws around certain markets where data privacy and security is still evolving. 
But I think there's a bigger issue: When you are solving core fundamental human needs, data privacy and security becomes a secondary concern. I am not underplaying their importance – it's critical and we have processes and structures in place. But the more fundamental issues are about life and death awareness. That's not there today. 
Is Nyra likely to be ad-supported?
The first step is to learn, listen and evolve based on consumer insight and behaviour. The second is how we triage it into a marketplace model that's relevant to the audience. 
If women require various products: be it pills, pads, cups and access to actual doctors and daycare centres, we should be able to curate that and allow them access. 
It is where I see us evolving in the future.  
What is the roadmap for the future?
We are quite clear that India will be a core focus. Similar markets will give us an opportunity to scale. 
B2B is a good training ground in terms of feature and functionality, but B2C is where the future is. The core will be building brands like Nyra in areas we identify as opportunities: be it mental health, elderly care or anything else. And use those brands to build trust awareness, education and scale.