unicorns
By Mihir Dalal
Posted
Indian unicorns not as attractive after funding slowdown & mass exodus.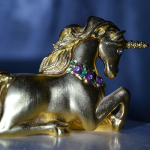 Why fintech startups might not want to become unicorns
Fintech firms in particular are posing a headache for investors as rising valuations create a limbo-like state in which start-ups become too pricey for larger firms to buy, but don't have business models that are scalable enough for a debut in the public markets
Unicorns becoming a rarer breed as VC investments in Indian startups plunge
Venture capital (VC) investment in India plummeted 58 per cent in the June quarter over the previous three-month period, according to a report by KPMG and CB Insights, mirroring increasing investor caution towards funding start-ups. VC investments in India have been on a decline since October-December.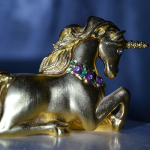 China: Unicorn Capital Partners closes $210m debut fund
The fund will act as a fund-of-funds, i.e., it will invest in venture fund managers who in turn will fund startups. The aim of the fund is to invest only in potential unicorns, or startups that are worth over a billion dollars.