We have put together 10 sessions featuring over 30 seasoned leaders representing top private equity and limited partner firms.
The sessions form a part of the parallel tracks – General Partners & Investment Summit and Limited Partners Summit – on the first day of the Asia PE-VC Summit 2023, to be held in Singapore on September 5 & 6.
The PE sessions will include top themes and trends, LP-GP narratives, fireside chats and keynote tracks.
In our GP tracks, we will examine the overall fundraising landscape, investment opportunities in Asia, exit landscape, the rise of private credit, and more. In the LP Summit, we will evaluate the capital allocation strategies, rebalancing of portfolio amid changing global landscape, LP-GP dynamics at play, risk-returns strategies, the rise of co-investments and directs, and more.
Here's a look at our top sessions on PE and LPs
Private Equity in SE Asia: The Art and Science of Investing during a Slowdown
Navigating arduous fundraising trail as investors tread with caution
How to clock exits and score returns in a tough market?
What is stopping GP-led secondaries from taking off in Asia?
Will India continue to buck the global downturn?
Putting the 'diligence' back in due diligence
The future of private credit in the Asia Pacific
The LP View: How are asset allocators viewing the Asia opportunity?
Family offices emerge as strong LP base for regional funds
Fighting for the same pie: Opportunities and pitfalls of co-investments and directs
Featured PE & LP Speakers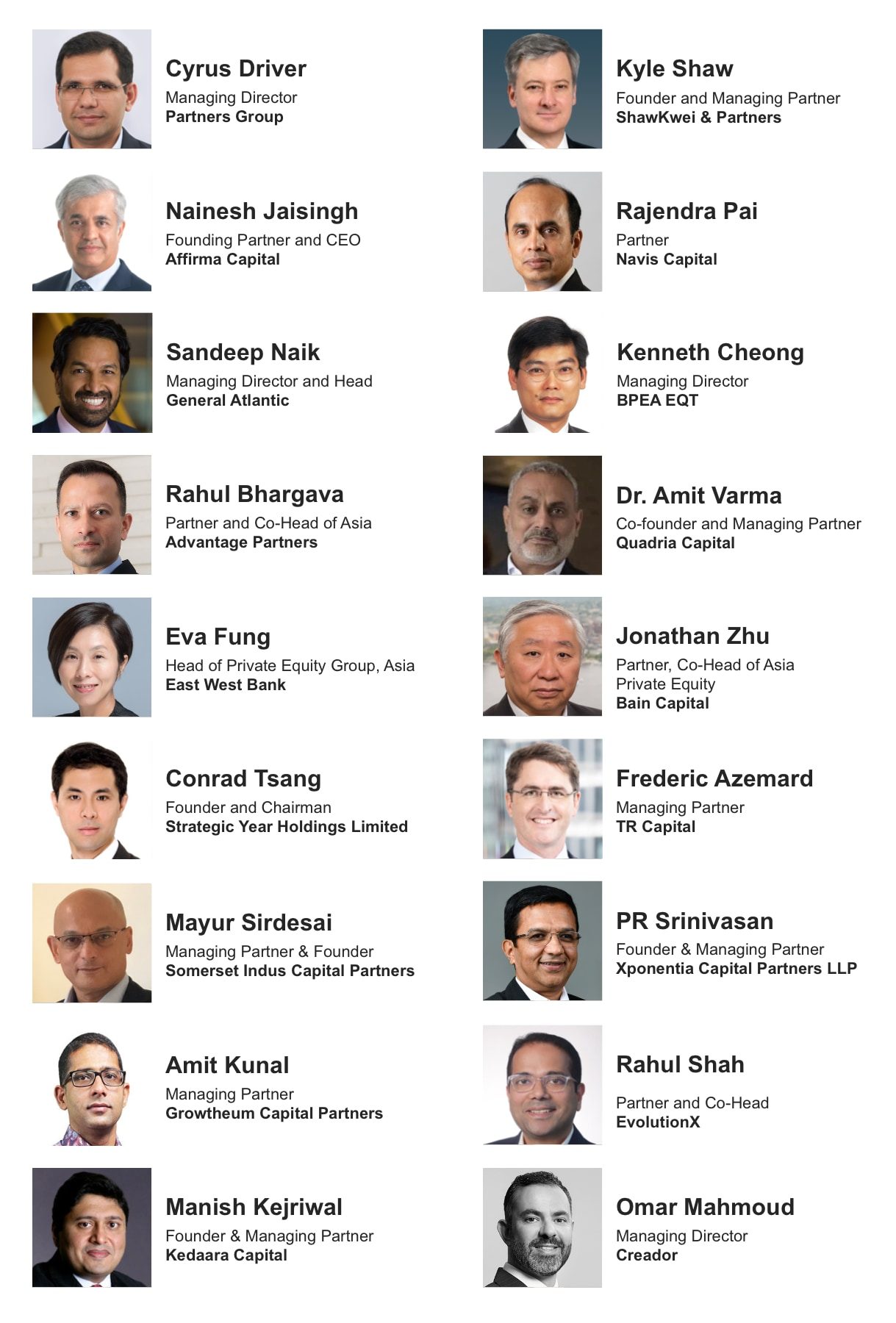 We've partnered with the Four Seasons Hotel, Singapore, to offer you a few exclusive bundle ticket options. You can now enjoy your stay in one of the city's finest accommodations, while also gaining full access to the summit.
A 2-night stay with a summit ticket for just $1999.
A 3-night stay with a summit ticket for just $2299.
Early-bird summit ticket for $1599 (Standard price $2999)
The above pricing is valid only until Jun 30th, 2023.
Early bird offers close in: