Assets are piling up at managers based in Singapore, where they rose 19 percent last year, faster than the global rate and the nation's own historical average, according to its financial regulator.
Managers in Singapore handled S$3.3 trillion ($2.4 trillion) in 2017, with drivers coming from traditional assets as well as those from private equity, hedge funds and others, the Monetary Authority of Singapore said in an annual survey Thursday. AUM at global firms grew 12 percent in the same period to $79.2 trillion while Singapore's five-year pace averaged 15 percent, the MAS said.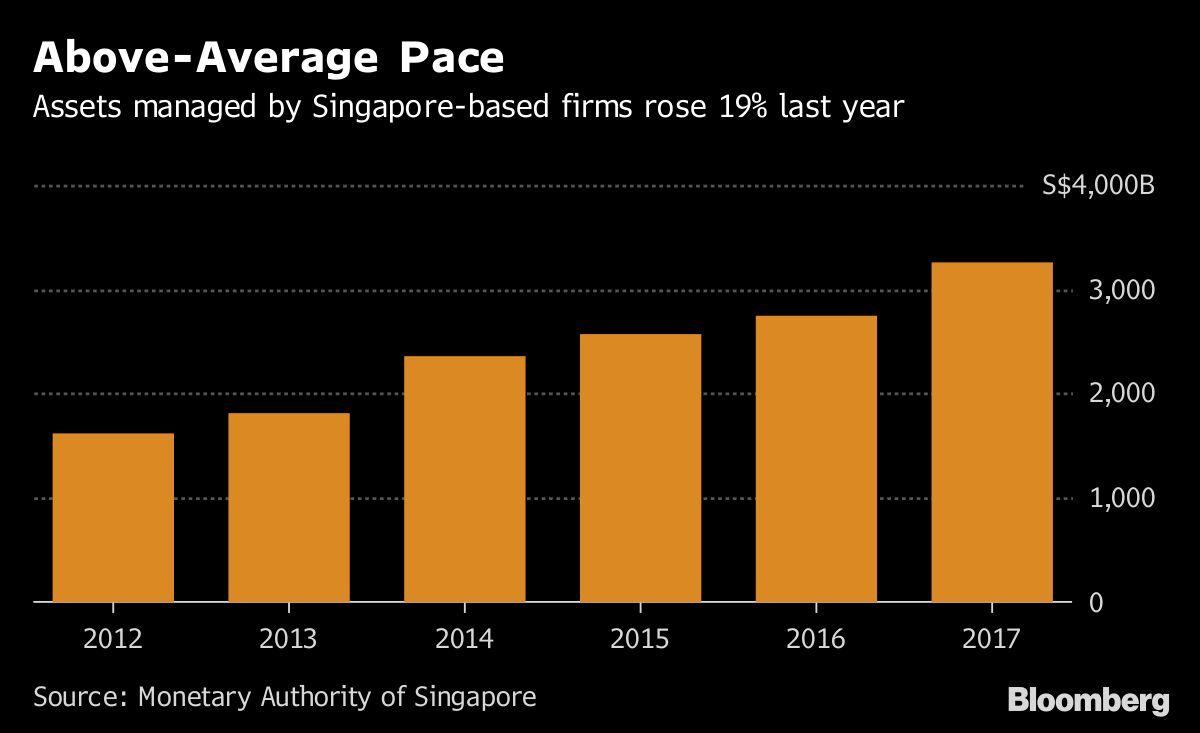 Part of last year's asset expansion in Singapore came from price appreciation, the MAS said. Of the total amount, 78 percent was sourced from outside of the city-state, in line with the previous year, according to the survey.
Bloomberg