The year 2021 saw venture capital activity coming of age in SE Asia as favourable macro drivers and an accelerated pace of digital adoption kept the momentum going on the generation of new unicorns. Furthermore, risk capital investors were also able to see the exit path opening up with several unicorns heading towards a listing and others drawing up a similar roadmap.
Parallelly, private equity investors were seen recalibrating their strategies and diversifying their investment thesis after the global pandemic accelerated digital adoption across the board.
At our flagship Asia PE-VC Summit 2021, we gained unique insights on the Asia growth story from an array of over 85 top-notch speakers representing the private equity, venture capital, and startup ecosystems.
From asset allocations to Asia, LP-GP dynamics, chasing digital economy winners, the fast-growing consumption theme, impact investing to navigating the exit path, our summit covered the top trends playing out in high-growth markets of Asia including India, China, and SE Asia.
From nearly 44 sessions and 27 hours of vital discussions, we have curated a selection of videos that reflect on top trends and outlook for 2022 and beyond.
Fireside chat sessions with unicorn founders, global investors and more
1. Catch Nick Nash speak on unicorns, mega exits, and SE Asia's digital advantage
SE Asia faces a $1.1-billion annual deficit in growth equity for technology development, according to Nick Nash, co-founder and managing partner at Asia Partners. Do catch his keynote address titled SE Asia in Spotlight: Of unicorns, mega exits, and the big digital advantage.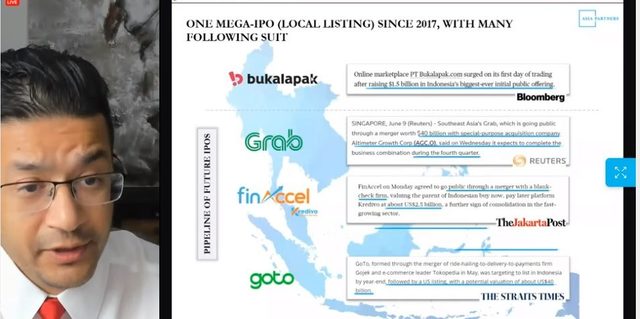 2. Watch Navis Capital's Nicholas Bloy share his perspective on SE Asia's PE landscape
Technology companies are no longer perennially loss-making businesses and, on a risk-return blended basis, the sector looks quite attractive for private equity investors, according to Malaysia-based Navis Capital's co-founding partner Nicholas Bloy. He was speaking at a fireside chat titled The post-COVID exit landscape and new fundraising order in SE Asia.
3. Cyrus Driver speaks on the Partners Group's investment strategy. Catch the full video
For Swiss alternative investment firm Partners Group, the key investment theme is backing businesses with transformative growth. Cyrus Driver, who spearheads the firm's private equity tech investments, spoke about 'Applying global lessons to Asian tech investments' in a fireside chat.
4 Watch Patrick Walujo speak on Northstar's Fund V, GoTo's listing, SPACs, and more
Patrick Walujo, the co-founder and managing partner of Northstar says the private equity firm has been eyeing three sectors in the past few years — digital, financial services, and consumer. The former Goldman Sachs banker also added that he believes the proposed IPO of GoTo will be a game-changer in Indonesia. Northstar was an early investor in Gojek having first invested in the company from its 2014 vintage fourth fund.
5.  Watch Atul Kapur explain why Everstone is betting big on Indonesia's healthcare sector
The COVID-19 pandemic has exposed "glaring gaps" in medical infrastructure in many countries, according to Atul Kapur, co-founder and CIO of PE firm Everstone Group. Kapur was speaking at a fireside chat titled Strong capital structures, liquidity, and credit access key to navigate the crisis.
6. Watch Edwin Wong speak on Ares SSG's investment strategy for COVID times
As COVID-19 pushes up global investors' demand for distressed opportunities in Asia-Pacific, alternative investment manager Ares SSG is prioritising downside protection before making additions to its portfolio. Ares SSG managing partner and CEO Edwin Wong was speaking at a fireside chat titled Consolidation & turnaround trends to boost demand for alternative capital in Asia.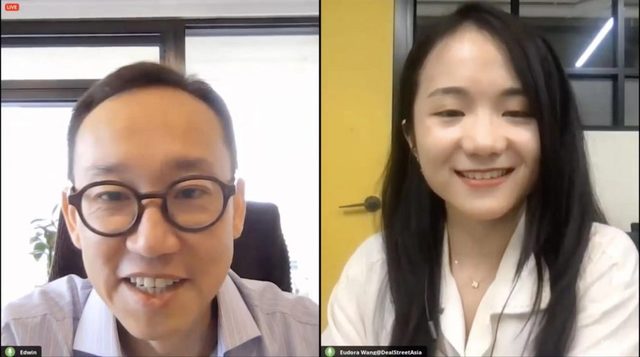 7. Quadria Capital's Amit Varma speaks on investing in healthcare. Watch the video here
Healthcare-focused Quadria Capital is looking to invest in the burgeoning startup ecosystem in Southeast Asia through an entity called HealthQuad, said Amit Varma, managing partner at the private equity firm. He was speaking at a fireside chat titled The "next big what" opportunities unfolding in the life sciences space.
8. Watch Blume's Sanjay Nath share his views on India's growing unicorn count
While startup valuations in recent times have been driven to sky-high levels both in the private and public capital markets, from here on companies will have to focus on value addition, and move ahead more thoughtfully, opines Sanjay Nath, founder of Blume Ventures. He was speaking at a fireside chat titled An approach to early-stage investing, building unicorns, and getting startups IPO-ready in India.
9. Watch GoTo's Patrick Cao explain the economics behind Gojek-Tokopedia merger
Indonesia's GoTo, formed from the landmark merger of on-demand app Gojek and e-commerce company Tokopedia this year, expects to benefit from the diversification and economies of scale, which would not have been possible had the companies remained individual players. GoTo president Patrick Cao was speaking at a fireside chat titled GoTo: Value creation where the whole is greater than the sum of parts.
10. Catch Reuben Lai of Grab Financial speak on the company's next phase of growth
While it's still early days for the fintech major Grab Financial Group, its chief Reuben Lai has led it through a series of milestones last year — winning a digibank licence in Singapore, raising a $300 million Series A round, and negotiating the complexities of the region's largest and most coveted market, Indonesia. Lai was speaking at a fireside chat Moving beyond payments to grow as a formidable fintech business in SE Asia. 
11.Watch Haresh Chawla explain why he thinks India will soon be a major tech product creator
The IPO of Freshworks in the US will make India join Silicon Valley, Israel, and Scandinavia as a technology product creator over the next decade, believes Haresh Chawla, partner at private equity firm True North. Chawla was speaking at a fireside chat titled New digital scripts India will play to in the post-pandemic world and beyond. 
12. IDX is keen to attract more tech listings. Watch Pandu Sjahrir explain the bourse's plans
After Indonesian e-commerce unicorn Bukalapak became the first tech unicorn of its generation to make a debut on the Indonesia Stock Exchange, the bourse is keen on attracting more such listings, given the growing interest in the country's tech sector. Pandu Sjahrir, IDX's commissioner, who is also the managing partner at Indies Capital, spoke of the stock exchange's plans to attract more IPO-hopefuls in a fireside chat titled How Indonesia's IDX is getting ready to host mega tech listings.
13. Watch Vertex Holdings CEO Chua Kee Lock speak on rising startup valuations
Startup valuations globally are on the rise, but is this growth sustainable and justified? "It all boils down to fundamentals at the end of the day," said Vertex Holdings chief executive officer Chua Kee Lock during a fireside chat Venture investing is about betting on people to build great businesses. Vertex's regional portfolio includes Grab, PatSnap, Validus, Tickled Media, FirstCry, Warung Pintar, and Nium.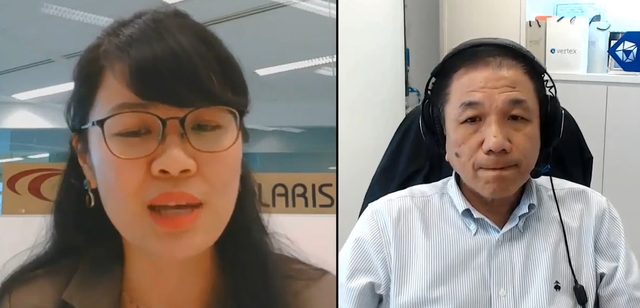 14. PropertyGuru CEO confident of going ahead with SPAC merger. Watch him speak
Online realty company PropertyGuru, which plans to go public through a merger with the SPAC firm Bridgetown 2 Holdings, is confident that the proposed US listing will take place in Q1 2022. The firm's CEO and managing director Hari V Krishnan takes us through The road to building a regional property marketplace leader. 
15. John Riady explains the pillars transforming Indonesia's Lippo Group. Watch the video
The Lippo Group is seen as a proxy for the Indonesian economy. Its interests in various verticals — real estate, private healthcare, and tech investments — place it at the centre of SE Asia's largest economy. Lippo's CEO John Riady has focused on concentrating on the sweet spots in real estate and healthcare businesses. He is betting on macro drivers like urbanisation and demographics, as well as the digitalisation of healthcare to spur growth at the group's businesses.
16. Catch CEO Rachmat Kaimuddin explain the way ahead for Bukalapak in this video
Indonesia's Bukalapak became the bellwether for technology startups seeking to list in the country with its record $1.5-billion IPO earlier this year. Its stock market performance since the listing, though, has been dismal.  Bukalapak CEO Rachmat Kaimuddin answered wide-ranging questions about the company's run-up to the IPO, including the challenges it faced.
17. Watch PAG's Weijian Shan speak on the potential of private consumption in China
China's aging population and a declining savings rate have created opportunities to invest in businesses that "cater to private consumption," said Weijian Shan, group chairman and CEO of the Asia-focused alternative investment manager PAG, at a fireside chat titled The art and science of making PE investments during crisis times.
18. Catch this video to know why Mad Street Den CEO thinks AI is ripe for mainstream adoption
AI applications are inching their way to mainstream adoption and it is just around 3-4 years from largescale deployment, according to Ashwini Asokan, CEO & co-founder of AI specialist Mad Street Den. Asokan was speaking at a fireside session titled 'Taking AI out of science labs and creating scalable models.'
19. Watch Near's Shobit Shukla speak on leveraging data intelligence for digital transformation
"Data is increasingly a commodity. What really matters is the value you realise from it. The journey from data to intelligence is fairly complex. We try to distinguish between data and data intelligence," Singapore-based B2B SaaS platform Near co-founder and president Shobhit Shukla shared The Near Story.
Panel discussions covering LP, GP tracks, top themes, hot sectors, and markets
1. Top PE fund managers expect LP allocations to Asia to go up. Watch the full video here
PE fund managers expect limited partners to increase allocations to the Asia Pacific. Sunil Mishra, a partner responsible for primary investments at Adams Street Partners, and Hemal Mirani, managing director at HarbourVest Partners, participate in this panel discussion titled – LP allocations and bias to Asia: What has changed?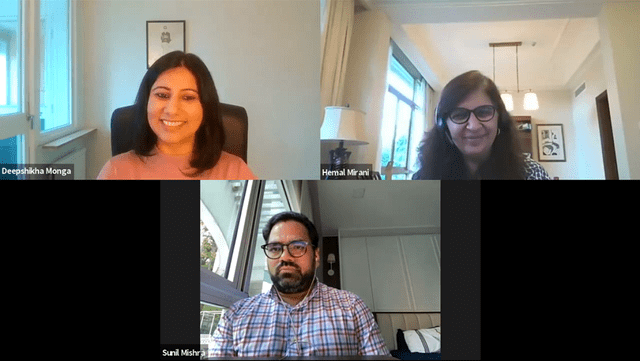 2. Watch two leading Asian SPAC sponsors discuss the future of the asset class
The frenzy over special purpose acquisition companies (SPACs) is not going to fade anytime soon, two leading Asian SPAC sponsors said at the panel discussion titled SPACside story: Behind the euphoria and frenzy, a viable exit for investors? The discussion featured Ravi Thakran, managing partner at Turmeric Capital and the chairman and CEO of Aspirational Consumer Lifestyle Corp, and Dr Finian Tan, founder and chairman, Vickers Venture Partners.
3. Watch VCs speak on global investors sharpening their focus on SE Asia
Global giants are likely to enter SE Asia as strategic partners to local firms rather than as direct competitors since the latter have grown in size and have managed to set up a strong foothold at home. Akshay Bhushan, partner at Lightspeed, and SoftBank Ventures Asia CEO JP Lee speak at a session titled Global investors see value in sharpening focus on SE Asia.
4. Watch investors Abheek Anand and David Gowdey speak on exits in SE Asia
Southeast Asia's tech ecosystem is at an inflexion point, given the upcoming exits for a number of unicorns. Sequoia Capital managing director Abheek Anand and Jungle Ventures managing partner David Gowdey share insights in a discussion titled SE Asian startups ready to take on the global stage as they tap growth and exit avenues.
5. Watch a discussion on China's regulatory crackdown and the focus on ESG investingAmid China's tighter scrutiny and regulatory crackdown of various sectors, there has been a sharpened focus on ESG investing. Jie Gong, Hong Kong-based partner of UK investment firm Pantheon, and Myron Zhu, head of Asia private markets at Manulife Investment Management, speak on the Evolving LP-GP dynamics, private markets opportunities & Asian co-investments.
6. What is COVID's impact on consumption trends in Asia? Watch this video to find out
There was a blip in consumption per capita across Asian markets last year and early this year, but 2025's consumption per capita should still be around 1.5 times more than 2020, believes Nicholas Cator, founder and managing partner of Singapore-based fund manager Venturi Partners. Cator was joined by Jefrey Joe, co-founder and general partner at Jakarta-based Alpha JWC Ventures and Deepak Shahdadpuri, founder and managing director at Singapore-based DSG Consumer Partners, at a panel discussion titled How the pandemic has altered consumption trends in South Asia.
7. Watch a panel discussion on how US investors see SE Asia's fintech ecosystem
US investors are excited about the potential of Southeast Asia's fintech sector, particularly embedded finance. Sheel Mohnot, co-founder of US-based Better Tomorrow Ventures, and Tilman Ehrbeck, managing partner at Flourish Ventures, speak on 'How US investors are gauging SE Asia's fintech potential.'
8. Watch top Canadian pension fund leaders speak on PE, infra bets in Asia
Top Canadian pension funds CDPQ and OMERS Infrastructure are betting big on the rapid urbanisation and growth of the middle class in Southeast Asia and India as they seek opportunities for portfolio diversification. CDPQ's Leong Wai Leng and OMERS' Prateek Maheshwari noted increasing allocation to the region.
9. The Philippines is grabbing investor interest but can it deliver? Watch the full video here
As entrepreneurs and investors bet on the rapid rise of the Philippines digital consumer base and the large unbanked population, the SE Asian country's startup ecosystem is bustling with activity. Minette Navarrete, vice-chairman, and president of corporate venture capital firm Kickstart Ventures, Franco Varona, founding partner of Philippine-focused venture investor Foxmont Capital Partners, and Lawrence Chu, co-founder of fintech firm Oriente feature in this session.
10. Top investors don't call Vietnam a frontier market anymore. Watch the video here
Thanks to attractive macro fundamentals, SE Asia's fast-growing economies, Vietnam in particular, are increasingly grabbing the interest of global private equity powerhouses. Catch this Vietnam-focused panel discussion featuring Conrad Tsang, chairman & co-founder, Strategic Year Holdings Limited, and Quang Pham, who oversees Vietnam as well as other SE Asia markets for Crescent Point.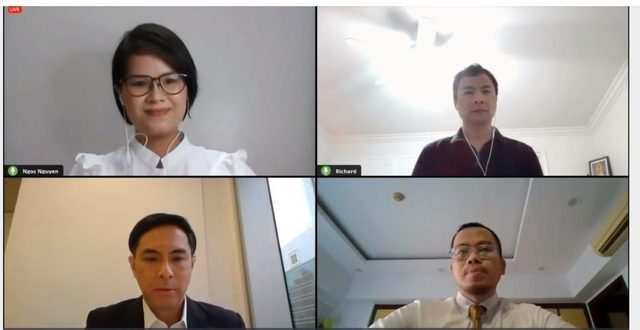 11. Watch investors discuss opportunities for SE Asia amid China's tech crackdown
For investors rattled by Beijing's tightened regulatory control over its tech sector, Southeast Asia is emerging as a top alternative destination. Rui Ma, founder of Tech Buzz China, takes us through a panel discussion — How China's crackdown on tech will play out in the long-term — with seasoned investor Helen Wong; and James Tan, managing partner at Quest Ventures, a top venture capital fund in Asia.
12. Cryptocurrency use may be close to mass adoption
Cryptocurrency use is not only growing but is also near mass adoption, according to Indonesian cryptocurrency exchange Pintu founder and CEO Jeth Soetoyo, who was speaking at a panel discussion – Rise of the crypto asset class in SE Asia: Will the frenzy last?. Soetoyo was joined by Hemant Mohapatra, a partner at Lightspeed Venture Partners; and Alex Svanevik, the co-founder and CEO of the Singapore-based Ethereum analytics platform Nansen.
13. Watch investors speak on opportunities & challenges in deep-tech sector
Investor interest in the nascent deep-tech is slowly picking up in South and SE Asia. While the deep-tech sector enjoys favourable government policies, particularly in Singapore, the challenge remains in the addressable market size in the region. Investors are also seeing a gap in the lab-to-market journey in South and Southeast Asia, according to panelists at the discussion titled The evolving deep-tech landscape in South and SE Asia: Challenges and Opportunities. 
14. Watch this panel discussion on SE Asia's 'super angel' investors
With founders of mature startups doubling up as angel investors, Southeast Asia is likely to produce more 'super angels' over the next two to three years. Kopi Kenangan co-founder Edward Tirtanata joined 99.co founder Darius Cheung and Weihan Liew, a venture partner at GGV Capital, in the panel titled New angel tribe: Rise of the founder-investor.
15. Watch three Indonesian entrepreneurs speak on weathering the pandemic storm
What was the toughest part about running a business during the COVID-19 pandemic? How do you address employees' mental health concerns in these times? Is there such a thing as raising too much money, given the current environment of ample liquidity? These were some of the big questions addressed by three Indonesian entrepreneurs – Kargo CEO Tiger Fang, Sirclo founder Brian Marshal & Bonza co-founder Philip Thomas – at a panel discussion titled Staying agile and chartering high-growth markets. 
16. Panelists discuss opportunities for Indonesia's digital startups. Watch the video here
A trove of opportunities has opened up for Indonesia's digital startups, given the accelerated technology adoption in the country following the prolonged coronavirus pandemic. JD.com's president for Southeast Asia Soon Sze Meng, Prosus Ventures's head of Southeast Asia investments Sachin Bhanot and Carro founder and group CEO Aaron Tan talk about the compelling consumer-driven tech story in this panel discussion titled Riding Indonesia's mega digital opportunity wave.
17 Watch sustainability investors speak on the promise of alt proteins
Alternative protein startups, a nascent category touted as the future of food, have been fast garnering investor interest with deal value in Southeast Asia growing to $155 million in 2020 compared to just $5.3 million in 2019.  Tai Lin, managing partner, Proterra Investment Partners, Albert Tseng, the co-founder of China-focused alt protein incubator and fund Dao Foods, speak at a panel discussion titled Alternative proteins: The future of food in Asia. William Koo, managing director, Temasek Life Sciences Accelerator, moderated the session.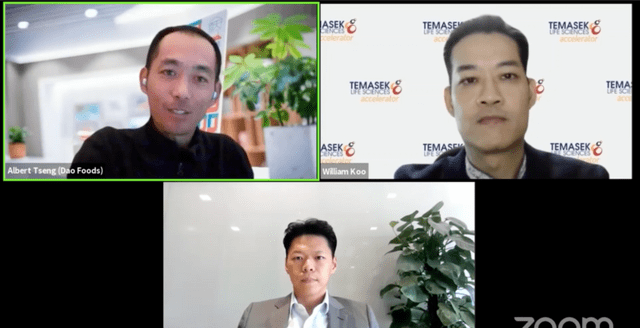 18 Watch CEOs of life science firms Esco, MiRXES speak on chasing global strategy
For life science companies pursuing a global strategy, funding is not a major bottleneck. Access to talent and a wider market play have emerged as key growth drivers for regional players. At a life science-focused panel discussion – Building global life science champions from Singapore hub – Esco Lifesciences Group CEO XQ Lin and co-founder and CEO Lihan Zhou spoke about the challenges and opportunities as they draw up global expansion plans.
19  Impact investing can be risk-adjusted and returns-driven too. Catch the full video here
Investors are increasingly finding impact investing as risk-adjusted and return-driven just as any other traditional approach. Saima Rehman, investment officer, Private Equity & Funds at IFC; Fernanda Lim, partner at London-based impact investment firm LeapFrog Investments; and Tan Shao Ming, chief investment officer at ABC World Asia; join a panel discussion titled Impact investing turns mainstream: What's changing and what are the implications
20 Watch panelists speak on bridging the funding gap faced by women founders
Deals involving women founders or co-founders accounted for a mere 17.1% of the total PE and VC activity tracked in 2020 in Southeast Asia. If Grab is taken out of the equation, the number dips to just 4.7%, per a DealStreetAsia DATA VANTAGE report. The sources of, and solutions to, this imbalance was the topic of a panel discussion titled 'Bridging the gaping funding gap for women founders.' GV Ravishankar, Managing Director, Sequoia Capital India LLP; Sunitha KR, President of Early-Stage Investments, LetsVenture; and Nacitta Kanyandara, partner and chief of growth at Sayurbox joined the discussion that was moderated by Sarah Chen, Co-founder and Managing Partner, The Billion Dollar Fund for Women & Beyond the Billion.
---
Register here for our upcoming Jakarta summit, a two-day virtual conference on March 8-9, 2022.