Singapore-based Transcelestial, a wireless laser communication technology provider, has raised $7 million in fresh funding from a group of investors.
Airbus Ventures, which first invested in the company in 2020, led the round with a $3 million capital injection. Meanwhile, Kickstart Ventures contributed $2.5 million. Other investors in the round include Cap Vista, SEEDS Capital, Wavemaker Partners and Entrepreneur First.
The financing is understood to be part of the company's Series A2 round. It is unclear if the round has been closed.
Transcelestial had last announced raising $2 million from Kickstart in 2021. It had earlier secured $9.6 million in Series A funding in 2020.
Founded in 2016, Transcelestial offers wireless technology that creates an invisible laser communications network between buildings, cell towers and poles without needing physical wires.
Top shareholders in Transcelestial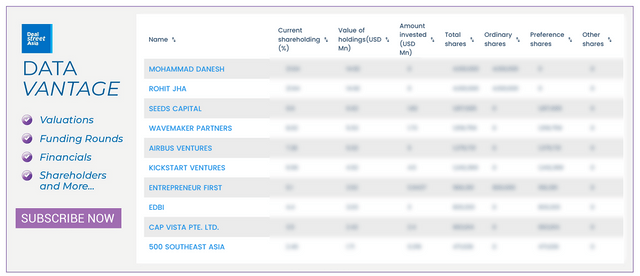 Jakarta-based carbon technology firm Fairatmos received $1.5 million last week from Kreasi Terbarukan TBS, the investment arm of listed Indonesian coal mining company Toba Bara Sejahtra.
The investment was part of a $4.5 million seed round announced in December. The funding was co-led by Kreasi Terbarukan and Go-Ventures, a venture capital firm backed by the Indonesian super app GoTo.
Fairatmos enables asset owners and project developers to design and verify carbon projects while also providing technical guidance and free digital pre-feasibility studies.
Climate tech's momentum
Private funding for climate technology companies in Southeast Asia reached $1.11 billion last year as of the end of November. In comparison, the total funding raised by climate tech startups in 2021 stood at $607 million, our latest report on the sector shows.
This marks the first time that climate tech startups, which are defined as those focused on reducing greenhouse gas emissions or addressing the impact of climate change, have raised more than a billion dollars in a year.
The report also shows that since January 2012, climate change-focused companies in the region have raised a total of $2.82 billion, comprising $2.6 billion in equity funding and at least $222 million in debt financing.
Climate tech funding in Southeast Asia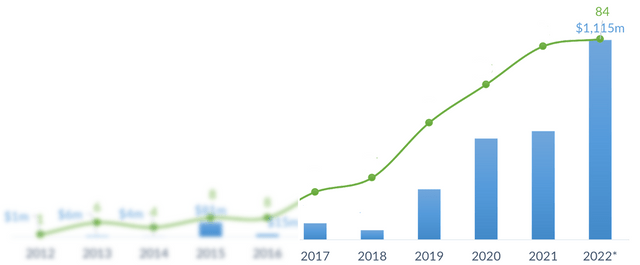 Climate tech investments are becoming a larger portion of overall private capital funding in the region, accounting for 7.8% of venture funding in the region in 2022, compared to 2.6% in 2021.
However, the distribution of funding in the region is a cause for concern, as Singapore-based climate tech startups have received 80.4% of all funding since 2012, while several others received less than 1%.
Other updates from DATA VANTAGE
E-commerce loyalty platform ShopBack officially welcomed 65 Equity Partners as a shareholder last week. The company had in October announced securing $80 million from the Temasek-backed investment firm.
An investment vehicle co-owned by Japan's Daiwa Corporate Investment and Vietnam's SSI Securities Corporation has invested $2 million in Ecomobi, a monetisation platform for online content creators.
Desty, an Indonesia-based online marketplace for creators and influencers, has allotted more shares to existing shareholders, Square Peg Capital and Jungle Ventures, as part of its latest financing.
Earned wage access startup Paywatch received a $500k equity investment from SuperSeed Ventures last week. The funding is part of a $5.25 million seed round led by US venture capital firm Third Prime that was announced earlier this month.
Electric motorcycle manufacturer Scorpio Electric received $500k last week as part of a $6.75 million funding round announced earlier this month.
A Singapore-registered entity of Indonesia's B2B e-payments firm Xendit issued new shares worth $1 million to its parent company last week.