HNA Group Co., the Chinese conglomerate that's reversing a global acquisition spree, is examining options for its Avolon Holdings Ltd. aircraft-leasing business, according to people with knowledge of the matter.
The Chinese group has sounded out potential buyers for a stake in the business or some of Avolon's aircraft, said the people. Potential suitors that have held talks include companies controlled by the families of Hong Kong billionaires Li Ka-shing and Henry Cheng, they said, asking not to be identified. Discussions are at a preliminary stage and may not lead to a deal, the people said.
Avolon, which had a book value of about $7.3 billion at the end of last year, has the potential to be among HNA's biggest disposals, if not its biggest. The group, which in recent years emerged as one of China's most aggressive acquirers of foreign businesses — including big stakes in Deutsche Bank AG and Hilton Worldwide Holdings Inc. — has sold more than $17 billion in assets this year to reduce one of the country's biggest corporate debt piles.
CK Asset Holdings Ltd., which operates the Li family's aircraft-leasing business, couldn't be reached for comment. Representatives for HNA and NWS Holdings Ltd., which handles the Cheng family's plane-leasing operations, declined to comment.
HNA's Bohai Capital Holding Co. bought Dublin-based Avolon in 2016. Avolon became the world's third-largest aircraft leasing company after it bought CIT Group Inc.'s plane-leasing business for more than $10 billion in 2017. Avolon had 890 aircraft at the end of June, according to its website.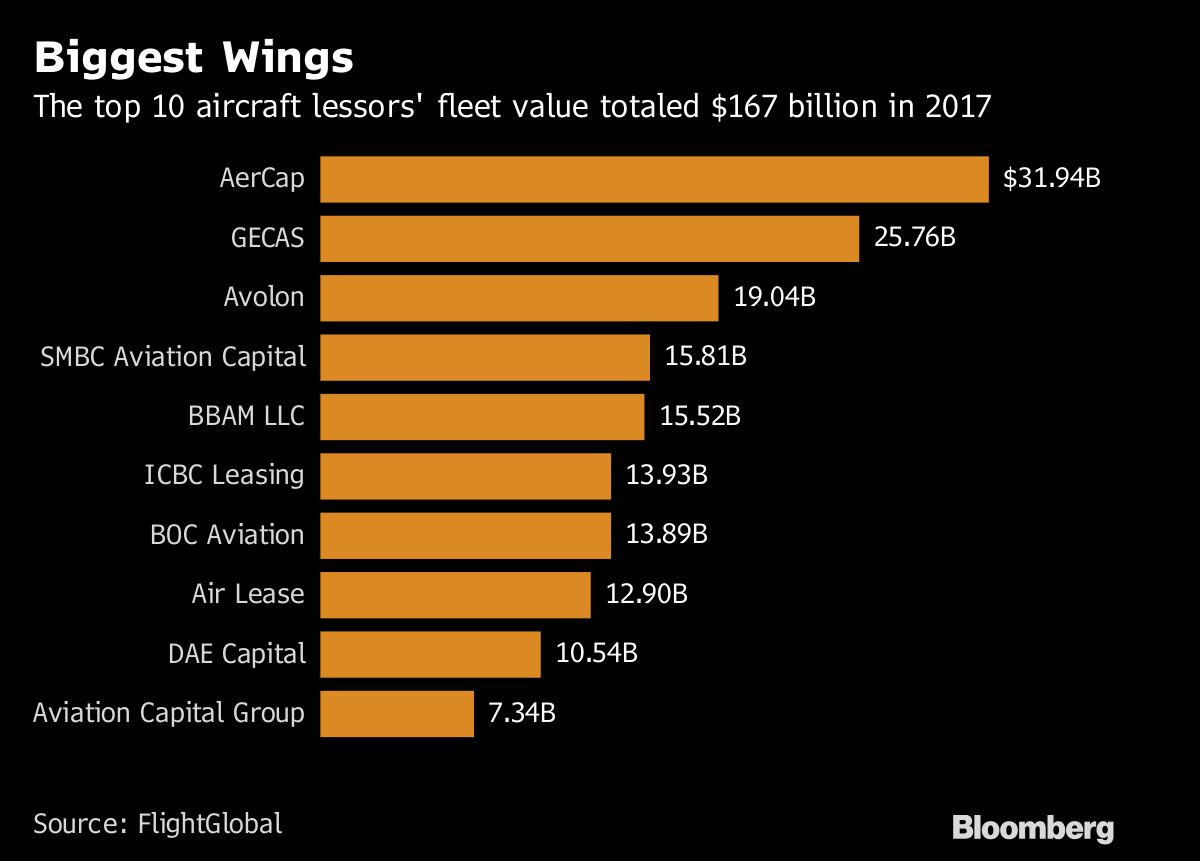 Bohai Capital's stock resumed trading on July 17, having been halted since January. It's fallen more than 30 percent since the restart.
Aircraft leasing has gained increasing popularity in recent years in Asia, particularly in Hong Kong. Fueling that interest is the travel boom in the region, which is bolstering demand for planes from airline companies, many of which prefer to rent rather than purchase to help cap costs.
Hong Kong has stood out after the city's Legislative Council last year passed bills that will reduce the effective tax rate on plane-leasing companies to less than 10 percent from more than 30 percent. That helped put Hong Kong in position to become the next aircraft leasing hub, competing with Singapore and Ireland.
NWS, an infrastructure company controlled by the Cheng family, recently announced the acquisition of Dublin-based Sky Leasing. In an interview with Bloomberg last month, NWS Executive Director Brian Cheng said aircraft leasing will be the growth driver for the firm in the next five years.
The stable nature of the business has also attracted the family of Hong Kong's richest man. CK Asset, which initially focused on property, branched out into aircraft leasing in late 2016. In its most recent annual report, CK Asset said it plans buy another 59 aircraft for about HK$12.9 billion ($1.6 billion).
Bloomberg