Unicorns in South and Southeast Asia have to tighten their belts as the impact of COVID has been prolonged, competition has become stiff, and the funding environment tougher, S&P Global noted in a report on Wednesday.
"The unicorns are having to prioritise now," wrote S&P Global's credit analyst Shawn Park in the report titled 'The growing pains of South and Southeast Asian unicorns'. "They can't continue spending if operational turnarounds are delayed."
The New York-based crediting rating agency said that high-profile startups need to choose between aggressively expanding to reach economies of scale or focusing on maintaining cash balances and improving cash flows. "Cash does not last forever," it said.
The region's startup heavyweights such as Grab Holdings, Sea Ltd., GoTo, and Softbank-backed ANI Technologies, which operates the ride-hailing service Ola in India, are already shifting their focus from accelerating growth to cash preservation.
Among the cost-cutting initiatives that these companies have chosen is staff reduction. Sea Ltd. has let go of staff at its e-commerce division Shopee and gaming division Garena multiple times since mid-2022.
Unprofitable branches and operations of Shopee in Latin America, including Argentina, Chile, Columbia, and Mexico were also closed down.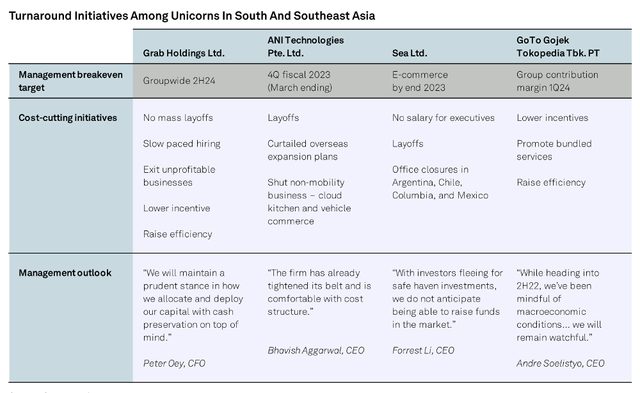 Meanwhile, Singaporean unicorn Grab has reduced user incentives while slowing down on hiring. Though Grab's share price on Nasdaq more than halved last year, S&P predicts that these cost management steps will help the superapp attain EBITDA profitability by 2026. 
Even though Indonesia's GoTo raised $1.1 billion from its initial public offering last year, the region's largest unicorns saw a dramatic drop in external funding and cash balances in the first nine months of 2022, according to S&P data.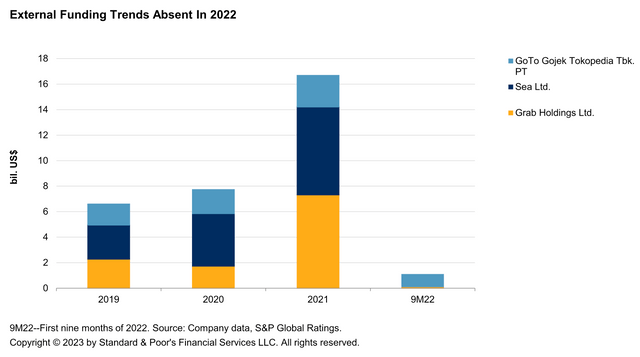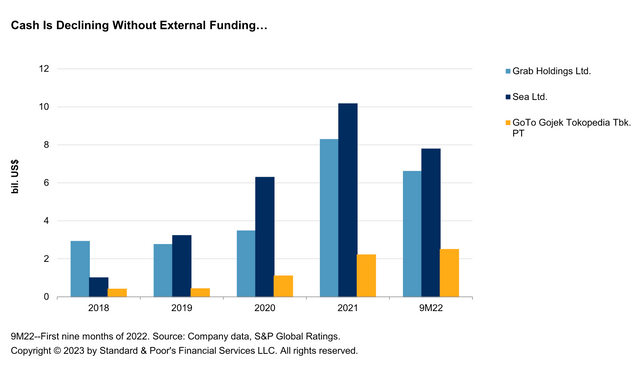 However, Park added that it won't be easy for the unicorns to become cash flow positive solely based on cost-cutting measures. "Consumption growth will slow, while competition will likely remain stifled," he said.