Indonesia-based boutique hotel chain Artotel, which is backed by Intudo Ventures, is now pursuing regional and even global ambitions. Founder and CEO Erastus Radjimin talks to DealStreetAsia about the story so far and the road ahead
Indonesia-based boutique hotel brand Artotel was created when its co-founder and CEO Erastus Radjimin decided to combine a love for art inherited from his parents with his day job in the hospitality business. 
On his return to Indonesia after living and working in Singapore, Radjimin had an epiphany about the local art scene. While Indonesia was full of promising talent, with paintings attracting a hefty price tag, the artists themselves saw very little by way of exposure. 
The search for a business model that would help artists with finances, marketing and fame, led Radjimin and his sister Christine to create a hotel chain driven by art and design. Radjimin explains,"I wanted to promote local art using a hotel as a platform, since it is a melting pot. In fact, the traffic to museums and art galleries is not as large as a hotel's traffic."
Artotel first began at Surabaya in July 2012. Through its launch and early years, it was self-funded and owned its properties. Since 2016, it owns only three of these. Due to market demand, it has turned into a hotel management company, operating third-party properties under its brand. Artotel designs and runs hotels, tapping into a network of artists to work on the interiors and exteriors, ensuring that no two rooms are the same.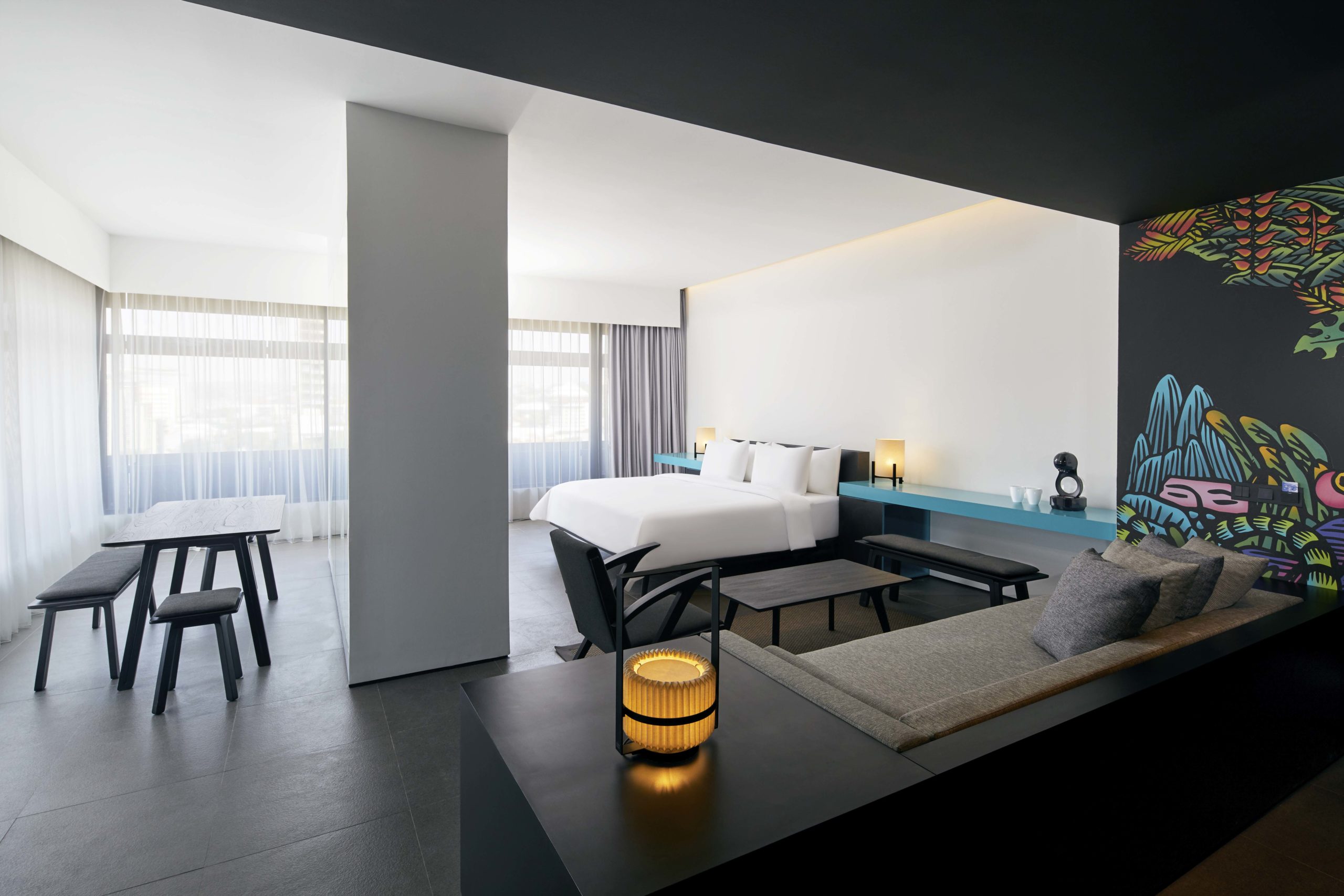 So far, its branches have showcased the work of 50 Indonesian artists and have doubled up as exhibition venues for nearly 1,000 more. An in-house creative team is permanently on the lookout for fresh talent. The artists earn via deals and financial arrangements with Artotel. An additional source of revenue is the chain's merchandise business.
In December 2018, Artotel bagged an undisclosed round of strategic funding from Indonesia-focused venture capital firm Intudo. Ever since, the company has focused on a business strategy built around four pillars: hotels (stay), food and beverage (dine), event management (play) and curated merchandise (mart). A possible foray into the wider Southeast Asia region and further expansion within the country are now key priorities. Artotel currently has 1,700 rooms across Indonesia and is gunning for 3,500 in two years. 
'Our motivation was not a hotel brand but to promote local artists'
Artotel initially worked on a simpler script. Radjimin says, "Our motivation was not a hotel brand but to promote local art. To tell the world how progressive and cultured artists were. We did not want art as decoration but as the soul of the hotel." 
Artotel benefitted from pioneering boutique hotels in Indonesia. It grew in parallel to 'Instagrammable travel' – young tourists trying to increase their social media cachet via offbeat vacation photos.
Radjimin admits, "Art is subjective – some of our visitors may not have liked or understood art, but they wanted to be associated with it." Over the years, he says, Artotel has moved from being a backdrop, to a cool brand that is actively sought out.
This transition has taken place on the back of a range of different art-themed activities at the hotel. From exhibitions, it is now the venue for exclusive bar and restaurant takeovers. It also started Odyssey in 2019, a four day art and music festival. The roadshow for the festival moves across multiple properties in cities like Jakarta, Bandung, Yogyakarta, Semarang and Bali.
The deep focus on art however is not merely an end in itself, but also has a practical peg. Radjimin says, "It is the only way you can be constantly engaging the customer, without having to incur capital expenditure on renovation."
'We don't use words like boomer or Generation Y to describe our clientele'
With its frequently edgy imagery, Artotel appears geared towards a millennial audience. But Radjimin feels that's not entirely accurate. He says, "We don't use words like 'boomer' or 'Generation Y'. I don't believe they apply anymore, considering how the internet has influenced the world. 
"The people attracted to our brand are mostly – I won't say millennials – but the young at heart. They can get the very best experience without spending too much. Just as we did with art, we wanted to make hotels approachable."
The merchandise ties into the overarching thesis of making art accessible. Mart, one of the pillars of Artotel, will focus on driving this aspect to a greater degree. The array of merchandise on offer so far includes t-shirts, tote-bags, prints of art from the hotel and caps. Apart from its role as a souvenir, the merchandise doubles up as a great branding tool for Artotel and is now available via a standalone site. 
The chain is also working to solve the problem of F&B. There is a well-documented aversion among experiential travellers to eating at hotels, preferring to explore more authentic options. This taboo, however, does not extend to drinking. Having a well stocked, innovative bar was one of the first steps to retaining this audience. Artotel now has an F&B division specifically focused on these areas. Apart from keeping guests engaged, inviting celebrity chefs and bartenders also gives locals a reason to visit and remain connected to the brand.
'I am not in the business of not making money'
The firm received its first round of funding in late 2018 from Intudo Ventures. According to Radjimin, it happened by accident, while sharing ideas over lunch. 
He says, "Initially me and Intudo were brainstorming and found we have a similar vision and spirit. When Intudo gave me an offer and term sheet, I checked with other people and found it was quite interesting. There are not many investors who like non-tech companies. They came in with faith."
Radjimin and Intudo co-founder Patrick Yip knew each other from their time in college in Boston. Speaking about Artotel, Yip says that the chain has evolved into a dynamic business model that covers many verticals focused on lifestyle and creativity. 
"Unlike other startups, the model is not dependent on investment cycles and does not fall victim to associated booms or busts. It may be considered a more 'traditional' business compared to some of its asset-light competitors, but has stronger fundamentals in terms of cash flow and sustainable growth," he says. 
The investment in Artotel falls under Intudo betting on what Yip calls "non-consensus" companies. These are firms that do not initially appeal to mainstream venture capitalist sensibilities but have delivered consistent growth, particularly in an Indonesian context.
However, none of this comes at the cost of profitability.
"We doubled our revenue from 2018 to 2019 and see ourselves growing and staying profitable," says Radjimin.
He acknowledges an industry-wide shift away from growth as an end in itself and says, "We have all learnt from  previous funding stages on tech plays. I told my PE investors, I am not in the business of not making money. Of course, we have to support our community, country and sustainability. But we also have to be responsible to our shareholders, board and the owners who entrust their hotels to us." 
'We advise our companies to build dominant positions domestically before tackling other markets'   
With funding in a healthy state, Artotel is on the lookout for a strategic partnership with a firm that can facilitate its global expansion plans. Singapore is an obvious choice, given Radjimin's ties to the city and the flow of traffic to and from Indonesia. He is following a measured approach, first focusing on local expansion before making the leap. 
Yip says, "There may be a temptation to go regional or even global in the near-term. My suggestion would be to let Artotel expand on its own terms after establishing a leading position in Indonesia's boutique hotel space. 
"We advise all companies that we back to build dominant positions domestically before tackling other markets, thereafter expanding outwards from a position of power."
Once Artotel is ready, the team at Intudo will help it scale and build core competencies, says Yip.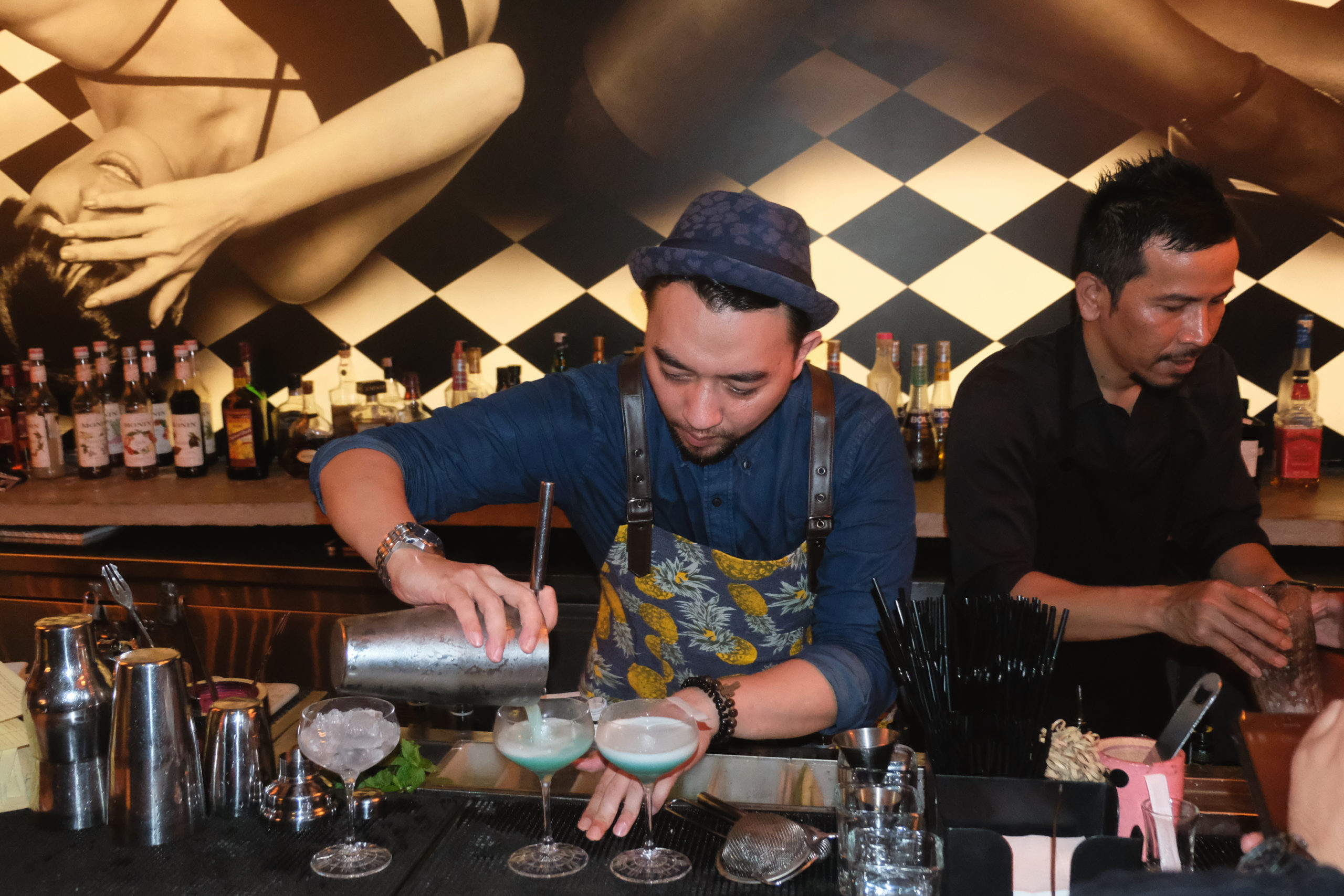 Going global could become a necessity if Artotel's model is to have legs.
Anish Daryani, Founder and President Director of ad agency M&C Saatchi, points to art being under-appreciated in Indonesia. Citing data published by BEKRAF, a government body responsible for the creative economy, he says, "Despite the creative economy contributing $86.9 million – 7.4 per cent of Indonesia's GDP – the sub-category of Fine Arts contributed only 0.23 per cent."
Daryani adds that in a country of few art connoisseurs, novel concepts like Artotel help create appreciation for fine art at a more mainstream level, creating a new breed of art aficionados – the collectors of tomorrow. He adds, "Though the potential for growth is high, there may be a larger appetite for the concept in foreign markets, with a greater appreciation of art. That in itself is a strong case for Artotel to have global ambitions."
Even as he pursues his overseas ambitions, Radjimin has broadened the definition of art – moving it past painters to all aspects of the local creative economy like food and fashion – which according to BEKRAF figures contribute nearly 60 per cent. He says, "It can be fashion designers, journalists, musicians, graphic designers – a chef, too, is an artist."
'My vision is to be a blank canvas'
Instead of committing to landmarks in a five or ten year horizon, Radjimin is keeping his vision for the brand agile and flexible. 
He says, "In terms of business, we want to grow to at least 5,000 rooms in the next three years considering Indonesia is a large country. The international opportunity always exists. But my vision is to be a blank canvas – a platform for a creative ecosystem to collaborate with us in the cities or countries we are in."
He has however moved the dial on the art ecosystem – at least from where it was in 2012 and is eager to discuss the success stories surrounding artists who have worked with Artotel. For instance, Darbotz, who among other things, created the graffiti for the facade of Artotel Thamrin.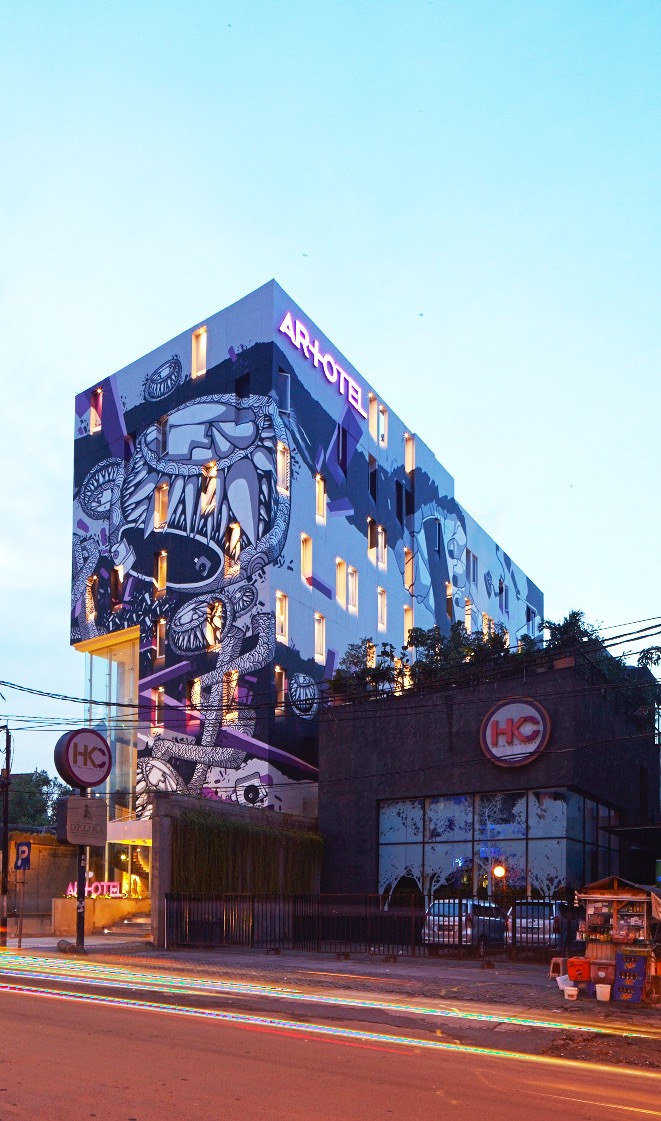 Darbotz first worked with Artotel on its Surabaya property in 2012.
"What I did for Artotel Thamrin is my biggest work so far. It is pretty much monumental – people really take notice. I think they are the first hotel that had the guts to have a building painted by an artist. Or to have each room as an artwork created by a well known artist," Darbotz says.
"Because of that project, Darbotz got commissioned by Google, GAP, DC Shoes and so many other brands. And now he's a celebrity – more famous than I am!" quips Radjimin.