Leaving static fixed camera interactions far behind, the virtual classroom from HKUST's Digital MBA program offers a level of interactivity between students and professors that is similar to in-person lessons and learning
Education was among the sectors most seriously affected by the COVID-19 pandemic. A report from UNESCO from July 2021 said that the higher education of 220 million students was disrupted last year.
Management firm PWC stated that a key opportunity at this time was to 'redefine digital education' with 'both students and lecturers considering synchronous and asynchronous learning methods'. It suggested a deepening of 'digital engagement and UX across the student and faculty value chain'.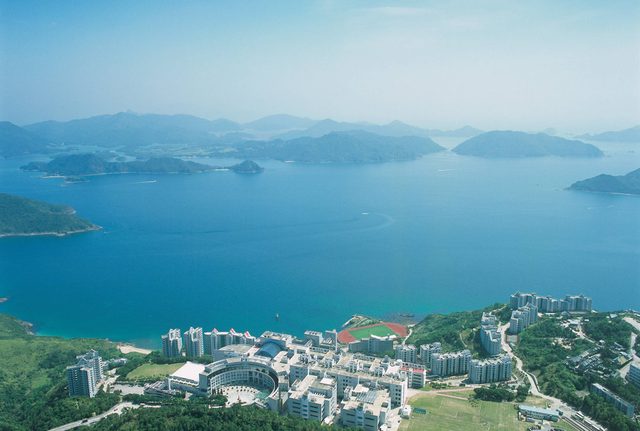 HKUST has taken a lead on addressing this space, with the launch of its Digital MBA for Global Leaders (DiMBA). The 2-year part-time program is aimed primarily at working professionals. It has been designed to meet the evolving needs of executives, unwilling to compromise on skill and knowledge enhancement, even as they balance full-time careers and families.
HKUST has packed an unprecedented degree of flexibility into its DiMBA program. It is the first university in Asia among Financial Times' global top 25 (for the school's Full-Time MBA Program in Financial Times Global MBA Ranking 2021) MBAs to cater to the needs of professionals with a virtual learning module. This includes a mix of online and on-campus lessons, partnerships with other B-schools of note and a program that can be completed in as long as 5 years. At the end of the course, DiMBA participants will receive the same degree certificate as HKUST's full-time and part-time students.
But one of its most unique features is a one of its kind virtual classroom, ensuring that despite distance, packed work schedules and potential pandemic-induced disruptions, the students of DiMBA have an experience similar to attending an actual physical programme.
Changing the digital classroom paradigm
To accurately capture the classroom setting, HKUST is working with cutting edge virtual learning technologies that allow professors and students to interact with each other. Multiple camera angles set up a 360-degree view of the classroom, with professors clearly able to see their students from high-definition video walls.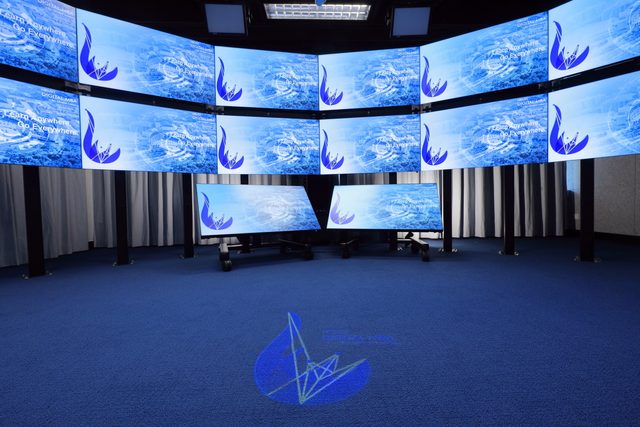 A directional audio system will allow the faculty to locate individual students immediately when they speak up. An individual camera for each student display, enables direct eye contact and a natural conversation flow among faculty and students.
To attend, students will log in from their own computers with a camera and a speaker, with their faces appearing on the curved video wall, simultaneously. This customized platform will facilitate the students having a full view of the classroom, and a collaborative learning environment which will include group discussions, shared exercises and more.
The virtual wall addresses the challenge of holding a student's attention via a fixed camera; a persistent problem despite online learning and teaching having emerged as default over the last year and a half. HKUST is aiming for a much higher level of participation, thanks to its teaching features and highly intuitive tools, that are a part of the virtual classroom.
This will solve for what has been a longstanding barrier to virtual learning programs so far – the limited scope for interpersonal interaction. In-class engagement and discussions have long been considered germane to knowledge building, and an important part of B-school programs.
Students also have better control over their schedules with a blended learning mode of 50 percent live virtual classes, and the balance covered through "self-paced" online study. This is particularly true of Asia-based professionals who can also easily join the live virtual classes in the Hong Kong time zone.
A program geared to address an era of disruption
The DiMBA program covers a wide range of interdisciplinary knowledge to develop all-round leadership skills needed for an era of disruption. For instance, the business x tech courses will focus on areas including Artificial Intelligence (AI), big data, blockchain and the programming language Python. Cross-disciplinary knowledge is emphasized with electives on sustainability, green finance, art appreciation over and above courses on business fundamentals.
Acknowledging that a working professional demographic requires a greater degree of flexibility, HKUST is the first business school in Greater China to join the Future of Management Education (FOME) Alliance. This association of like-minded B-schools share a vision of online learning being no less than the very best face-to-face courses. Partner schools so far include the UK-based Imperial Business School; Singapore's IE Business School, Australia's Melbourne Business School and the Ivey Business School based in Ontario, Canada.
A new generation of education
Even in the early days of the admission process, the appeal of the DiMBA program is showing signs of resonating. So far, applications have come in from Singapore, Japan and other regions apart from Hong Kong and Mainland China. The background of applicants is diverse: technology, financial investment, medicine, management consulting, retail management and family-run businesses.
The expected student profile is similar to junior executive MBAs: candidates looking to upskill, expand professional networks and career acceleration. All DiMBA students can tap into HKUST's vast virtual alumni hub featuring 5,000 high performing individuals across geographies and sectors.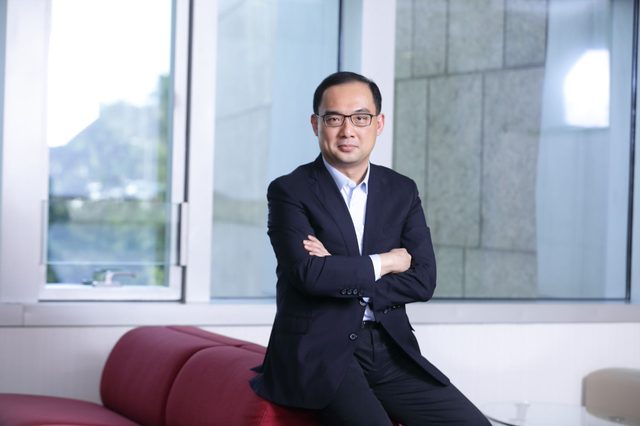 Professor Tai Yuan Chen, Associate Dean and MBA Program Director said, "The virtual classroom brings forward a new generation of education, which allows students from anywhere in the world to connect and immerse in a highly interactive session similar to that in a physical classroom."
---
For more information on HKUST's DiMBA program, please visit the official site; and sign up here for an individual consultation with its MBA advisor