With the evolution of technology, the ever increasing traffic in Indonesia, and the struggle that ordinary businesses face to reach remote places, online shopping is clearly the preferred choice of customers across the archipelago which covers over 17,000 islands.
However, online shopping is not without its limitations. E-commerce platforms are often exposed to operational risks due to hackers and counterfeiters on the prowl despite their best efforts to safeguard rights of users and customers alike.
Tokopedia, an Indonesian technology company with the leading marketplace platform, has made giant strides to protect the interests of rights holders and customers on its platform in recent years. The company has left no stone unturned to intensify and enforce its IP protection and anti-counterfeiting program after having come under criticism for the presence of counterfeit goods on its platform with IP holders requesting improvements in their anti-counterfeiting measures.
What Tokopedia's anti-counterfeiting enforcement program entails
As a first step to cracking down on anti-counterfeiting, Tokopedia's IP protection anti-counterfeiting enforcement program focuses on four key areas — proactive controls, seller penalties, brand reporting tools, and seller education.
"Technology and expert manual review are the core of our proactive controls. A team of IP protection specialists constantly reviews sellers and product listings to remove and prevent suspected counterfeit listings. Machine learning models, auto filter rules, and image detection tools analyze numerous product and seller data points to identify counterfeit risks and automatically remove or prevent them from being listed", says Julian K. Wong, Vice President of Risk Management at Tokopedia.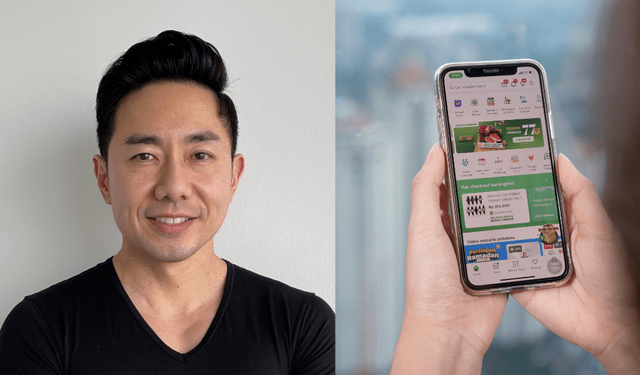 Sellers are thoroughly reviewed throughout the process of account registration. Detected repeat infringement is prevented by blocking sellers from opening new accounts and by linking them to previously caught and banned sellers. If the seller has prior IP violations for the brand they are automatically blocked from uploading similar products.
Tokopedia's technology has been enhanced to continually scan for potential counterfeit abuse including updates submitted for the product. A penalty scoring system enforces aggressive weighting and points for counterfeit product violations. The performance of sellers is evaluated as soon as they start listing products and policy violations are slapped with penalty points. Sellers who accumulate repeat offenses or violations are restricted from listing products, suspended, or permanently removed from the site.
Brands and IP rights holders can utilize the IP Reporting portal and additional product reporting channels to protect their brand and intellectual property rights. Reports from brands are factored into the penalty scoring for sellers, and the intelligence from these reports is incorporated into the automatic blocking of product listings if the seller has previous IP violations for the brand.
Various educational materials on counterfeit, copyright, and trademark infringement have been developed for sellers to take cognisance of during their end-to-end journey on the site. As soon as sellers join the platform, they are informed about this and are constantly reminded of the importance of respecting intellectual property rights throughout their activity at various touch points. When a seller violates IP policy, they receive a notification and continued behavior leads to suspension.
How Tokopedia's offline enforcement program works
Tokopedia collaborates with brands on online-to-offline cases by sharing relevant seller information to support them with their legal and law enforcement pursuits against counterfeiters. The brand alliance program also helps to enhance online filters and follow-up of offline cases.
In its efforts to curb counterfeits on its platform, Tokopedia has introduced an official law enforcement data request portal which supports collaboration between the Indonesian National Police and Tokopedia. Through this portal, law enforcement officers working on cybercrime investigations can request data to help pursue criminal activity, including counterfeiting cases.
Success rate
Having built a scalable proactive detection system, Tokopedia has managed to proactively remove more than 80% of the products for IP infringement before they are even reported by brands.
The platform has also witnessed a 300% increase in IP infringing products removed and 7.5x increase in proactive removal and prevention of IP infringing products.
Overall brands have been facing much less issues and reporting a seamless experience on the platform. The response time for resolving IP reports from brands (including product takedowns) has been reduced to less than 24 hours. Tokopedia is also now the first e-commerce marketplace in Indonesia to establish a collaboration agreement with the Directorate General of Intellectual Property of the Ministry of Law and Human Rights of the Republic of Indonesia (DGIP) to combat counterfeit goods.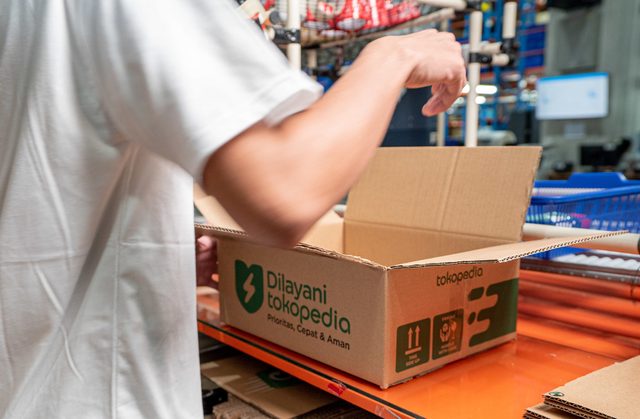 Challenges in running the program and solutions implemented
While the anti-counterfeit program has proved to be a success, there are many challenges steeped within its execution. For example, scaling to ensure 24/7 monitoring of the platform and immediately preventing suspected counterfeit listings is a complex process with more than 12 million registered sellers and over 865 million products listed on the marketplace.
To address this challenge, Tokopedia has invested in creating an IP protection team dedicated to combating counterfeit products and IP infringement on a daily basis. This team constantly reviews sellers and product listings, works closely with brand owners on reported claims and conducts intellectual property product takedowns. Massive investments have been made on technology and automation to detect IP violations in real time.
The precision of manual review combined with AI computing trained on human intelligence, which learns from repeat reports, has helped the platform police listings and sellers on the marketplace more efficiently.
Various education materials have also been designed for sellers in their end-to-end journey as many of them are first-time entrepreneurs who are unaware of the consequences of selling goods that violate intellectual property rights (IPR).
Uniting to fight against counterfeiters
According to Julian, platforms looking to set up anti-counterfeiting protection should focus on two main areas– one is to build relationships with IP stakeholders (brand owners, brand protection agencies, law enforcement authorities) and the second is to invest at an early stage in automation and proactive controls.
"It's hard to be reactive and win the battle against counterfeiters who do this as a livelihood. Industry relationships can be powerful weapons in the fight against online counterfeiting. It's important to exchange information about the counterfeit activity with other IP protection specialists. There is a huge benefit to sharing information about banned counterfeiters on your marketplace site with other retailers to help the industry as a whole." says Julian.