With the ambitious goal of 'verifying anything about anyone', Indonesia-based digital trust startup Privy is addressing the privacy challenges of today, and preparing to take on the upcoming complexities of web3
In a mobile-first digitally driven era, a user-centric trusted ID is becoming an increasingly critical component of business success. As the first point of contact in the customer acquisition process, creating and using such an ID ought to be convenient and seamless – particularly in an extraordinarily competitive age, where consumers have multiple options to choose from.
But many contemporary solutions have not been able to keep pace with consumer expectations, per a report from Deloitte. Customers are demanding greater control over their digital identities. There has never been a time when there was a greater need for secure, user-controlled digital identity solutions.
Such a service would solve many of the problems we are all too familiar with. For instance, having to prove our identity repeatedly every time we sign up for a new service. Or having to wait for service provider, especially financial institutions, to verify our identity.
Privy, a digital trust startup based in Indonesia does just this. It registers and verifies a user just once in their lifetime. Subsequently, for every interaction with a company that's among its clientele, Privy will issue a set of credentials that can be reused by individuals, to establish their bona fide.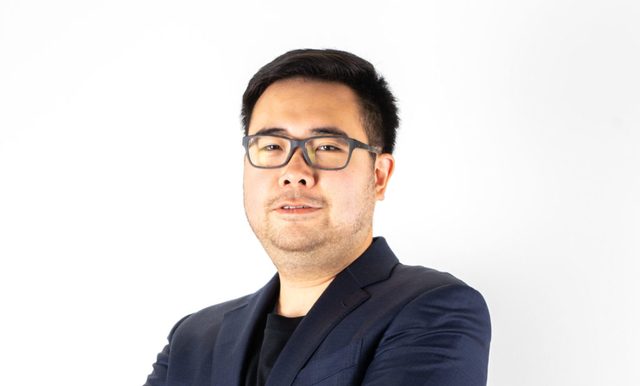 Speaking about the need for a user-centric digital ID provider Privy founder and CEO Marshall Pribadi, "From 2016 until 2020, personal data breach cases in Indonesia increased by 810%. User-centric digital identity benefits both individual users and merchants. It reduces the users' vulnerability to data theft and allows them to maintain privacy. It is also far more convenient to store identities digitally and use them whenever needed, compared to legacy alternatives which require repetitive identity proofs, tedious registration form filling, submitting copies of documents, and having to remember countless usernames and passwords for each account."
Living up to an exacting regulatory framework
PrivyID was founded in 2016 by Marshall, who would make it to Forbes Asia's 30 under 30 list in 2017. The startup now has 23.5 million individual users and is recognised by over 1,500 companies. It verifies a user's personal identifiers (national ID, and other information, including facial biometrics) against the database of Indonesia's Ministry of Homeland Affairs, and subsequently issues a private key, public key, and digital certificate to each verified user.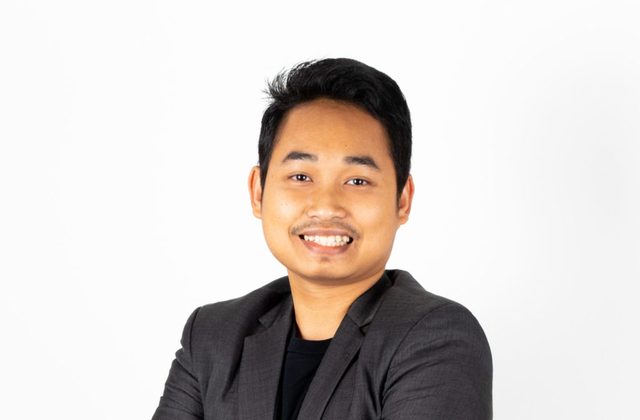 "Every use of that identifying information is protected by multi-factor authentication. This reduces the risk of data compromise through any digital exchange. The WebTrust for CA compliant digital certificate also facilitates PrivyID holders to digitally sign documents with the highest legal power," said Guritno Adisaputro, Privy's CTO & co-founder.
PrivyID is designed to integrate with existing financial and business systems that must authenticate a users' identity on a day-to-day basis. It has also been tailored to meet regulatory standards and approvals. Privy's digital ID and digital signature have been employed by businesses who conduct Know Your Customer (KYC) processes, increasing trust while optimising costs.
The pure digital experience provided by financial institutions that employ Privy's digital ID and signature has helped reduce the quantum of form filling, travel to branch offices of these organisations, and in-person meetings with the staff.
It is all made possible by Privy being registered as an e-KYC provider with the Indonesian Financial Service Authority (OJK). Privy is the only player in the sector to have passed the Central Bank's (Bank Indonesia) regulatory sandbox, having direct API access to Indonesia's Ministry of Homeland Affairs' Population and Civil Registration database to verify identity including facial biometrics. Besides, it has certificate authority with the highest status by rooting to Indonesian National Root CA administered by the Ministry of Communication and Informatics.
Unlocking a range of essential services
Indonesia's largest banks like BRI, Mandiri, BNI, CIMB Niaga, BSI, and NOBU have been using Privy's solutions for savings account opening, internet banking activation, credit card application, mortgage, cash loan contracts, and internal approvals. Even some of the largest multinational insurance companies like Allianz, AXA, Manulife, Zurich, and Generali have been using Privy for user onboarding, partial investment withdrawal, and signing up for insurance policies. Privy's clients experienced dramatic improvement on business performance by delivering a pure digital experience to customers.
Numerous industries have made use of Privy's technology, with over 60 million documents signed. Credit card application approval rate has improved by 61.2%, and the loan origination process was reduced to a maximum of four hours from seven days. The drop rate while creating an online stock trading accounts fell to just 5% from 60%. Similar improvements are also seen in sectors such as fintech lending, vehicle leasing, securities trading, telecom, crypto exchanges, healthcare, higher education, logistics, automotive, oil & gas, mining, recruitment services, and property. Equally important, by eliminating paper, printing, document transportation and storage, Privy has eliminated 30 million kilos of carbon emissions, saved 40,000 trees, and 10 million kwh of energy in just five years.
A future-ready service
User-centric digital identity adoption by individuals and its acceptance by the merchants has reached an unprecedented level, especially during the pandemic. With 273.5 million Indonesians required to prove their vaccination status and general health condition when visiting public places such as malls, offices, public transport, gyms, etc, verification can be done using Privy's iOS and Android apps, which have direct API connections to the Peduli Lindungi system (an equivalent of Trace Together in Singapore).
Last October, Privy closed its Series B funding of 17.5 Million USD led by GGV Capital, joined by Telkom Indonesia and Bank Mandiri, the largest telco network operator and the largest bank in Indonesia.
As a next step, Privy is set to expand its services to verify anything about anyone. As the leader in digital identity and signature, it has a wide spectrum of services to offer anti-fraud and credit scoring organisations, with unprecedented accuracy. Businesses that integrate Privy into their operations will be able to extend credit to customers, monitor their creditworthiness through its scoring protocol, and complete transactions via the Privy app.
"Privy aspires to give its users greater control over their identity and financial information (including credit-specific details), and to lower the risk of identity theft. No data will be shared with any third party, without the request of its respective owner. Users can even revoke access to data at any time. Moreover, they can sign out of every website or service from within the Privy app," Marshall said.
Guritno added, "Privy intends to develop public key infrastructure (PKI) enabled apps for web3, preparing enterprise-ready, blockchain-based identity solutions. Privy will create the ultimate user-centric digital identity solution that seamlessly blends the physical world and the metaverse."
---
For more information on Privy's services, please visit its official website