Indonesia's lifestyle market is fraught with opportunities owing to the nation's vast population of Millenial and Gen Z consumers. Out of 270 million people in Indonesia, 75 million belong to Gen Z, and Millennials constitute 70 million of the population. Their consumption is powered by their need for instant gratification and their need to chase trends. This is the sentiment and window of opportunity that media and content networking company USS Networks has effortlessly managed to capitalize on to build a profitable business from the start. 
USS Networks was founded in 2019 by Sayed Muhammad and Jeffry Jouw after successfully hosting a sneakers event which attracted close to 30,000 people in attendance. Their businesses range from online content creation to offline events to community engagement, and retail sales. In four years of existence they have grown to own 15 intellectual properties in the consumer goods, live-events, and content streaming space with brands such as Urban Sneaker Society, USS Feed, Outbreak, Creativox, Menjadi Manusia, and Sonderlab under their umbrella.
They raised seed funding from Future Creative Network within the first year, and began raising funds again in late 2021 to scale up. As recently as June, 2022, they have raised an undisclosed pre-Series A round of funding led by Indonesian early-stage venture capital firm SALT Ventures with participation from Tokopedia and OCBC NISP Ventura.
To highlight the unique role of this new-age content aggregator/creator in bringing local Indonesian brands to prominence and understand how consumer behavior is evolving in the pre-pandemic era leading up to the rise of the lifestyle segment, DealStreetAsia in association with USS Networks hosted an exclusive discussion at the PE-VC Summit, 2023 in Jakarta.
Founder & CMO of USS Networks Jeffry Jouw, Eric Cahya who is also an active investor, and Retail investment expert Marcel Lukman known for popular brands such as Atmos, The 707 Company and Melissa among others, engaged in a riveting discussion with DealStreetAsia's Chaitra Anand to unravel the myriad opportunities steeped in the pop culture in Indonesia and what gives them the edge to be pioneers in ushering contemporary content and community building.
Why USS Networks is unique
From the founders perspective, what makes USS Networks unique in the rising lifestyle segment in Indonesia?
Jeffry: We are a 360 degree lifestyle company aimed at meeting the needs and wants of Gen Z and Millennials. Our ecosystem involves everything from media such as Instagram and TikTok to events and retail products and more. We engage with this demographic in various verticals such as general content, finance, automotive, gender specific content, fashion, etc to build strong communities and deliver successful events designed around topics of interest to them. Some of our most well known brands include Urban Sneaker Society, USS Feed, Outbrake, Creativox, Menjadi Manusia, and Sonderlab each of which cater to a different vertical of interest.
Lifestyle merchandise is our mainstay, but we are also actively engaged in building strong communities through our content and we believe this is something unique to our business vision which is that a good brand can earn more traction through loyalties.
We are a profitable business from the start because our focus is on brands that align with our vision. If we consider acquiring a brand, it must be a good and credible brand that shows promise of being profitable and sustainable in the long run. We don't want to invest in ideas and businesses which are short-term fads. Our strategy of aligning and collaborating with good brands has proven to be successful and profitable.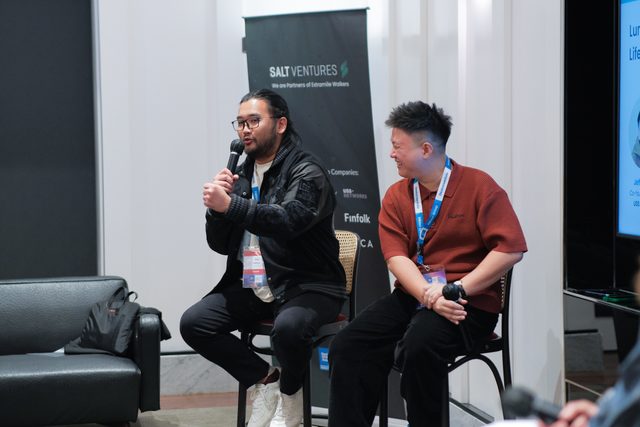 Lifestyle market sentiment post COVID
How has Indonesia's re-opening post COVID-19 influenced the Asian consumer and lifestyle market? 
Marcel: I'm very cautiously optimistic. The numbers have risen post COVID. When you go to malls for example, it's getting more difficult to get space. Sales numbers are telling a great story both online and offline. In fact, COVID helped expedite the growth of online businesses in Indonesia. And now, when online businesses are already doing well for some brands, offline is also making a big comeback. 
Eric: Following COVID, a lot of local brands are reemerging but are still struggling to create a niche for themselves. They are able to gain recognition to a certain extent but have a long way to go before they position themselves on par with global brands as they are not equipped to identify the right channels of reaching out to their target audience. At USS Networks, we have the ecosystem and capabilities to propel such brands forward and give them global recognition; it is our job. In retail, when your target audience is a generation that is thriving on instant gratification, you need the right media, and the right communities that can provide much required direction and feedback for greater success. 
Why invest in USS Networks?
Marcel, as a successful owner of multiple brands in the retail segment, what compelled you to invest and collaborate with USS Networks?
Marcel: First of all, the people. It's really rare to see a combination like Jeffry Jouw and Sayed Muhammad come together to build a strong brand. Now with Eric joining, they're a really strong team. We are conservative in our investing but they are a team we can trust because of their focus on profitability and timeliness. Not only are they promoting their own business with their unique skills but they are also tasked with promoting other brands or the people that work with them. They have an astute sense of business and they are very professional in their execution. The brands that they have built and promoted so far speak for themselves. They know how to create the hype and how to reach out to the target audience of brands. I can quote an instance when they created a solid hype for the launch of a limited edition Nike shoe at one of our stores. The attendance was bigger than the number of shoes that were available for sale, so we had to raffle the shoes with up to 11,000 people joining in. That is the kind of power they wield through the communities and following they have built. After this experience it was clear that they know how to tap into the pulse of Gen Z or Millennial consumers. 
Business opportunity within the Gen Z demographic
Eric how do you handle the lifestyle requirements of Gen Z and Millennials  in Indonesia? What attracts them the most?
Eric: Gen Z and Millennials like instant gratification. But they don't realize that a lot of research and preparation goes into meeting this need. There might be something seemingly simple for which there is a demand, but our job is to deeply study these requirements to understand how we can materialise or actualise it for successful consumption. That's why we have the media, we have the community, and the brands which lend themselves to our deep understanding of Gen Z and Millennials behaviour. For example, before we release a new article for our fashion brands, we prepare a story six months ahead of its release in line with what we see is the sentiment among the consumers. We create a constructive noise around the article so finally when it is released in the market they would subscribe to it and feel that instant gratification they seek. So in that sense we are not only a brand aggregator or just a media house. We have a lot of cool people and influencers who know how to subliminally sway consumers. Brands are keen to join us because it adds more character to their image. It adds more CQ (cool quotient) to their profile is what we are given to understand. 
What can you tell us about your NFT business?
Jeffry: We just acquired Karafuru. It is actually a Web 3 business where we saw potential. But Web 3 is not the only way to build a sustainable business so we acquired it and ran it as a Web 2 business to see how we can manifest it as a real IP. This year we already connected Karafuru with Atmos itself and that yielded a profitable outcome. My dream is to build a brand emerging from the Web 3 IP but to also make it survive in Web 2. So that's Karafuru. This year, we already  signed a deal with a production company to create an animation for Karafuru. We have been using Karafuru as our IP since our last event and it is quite widely recognised.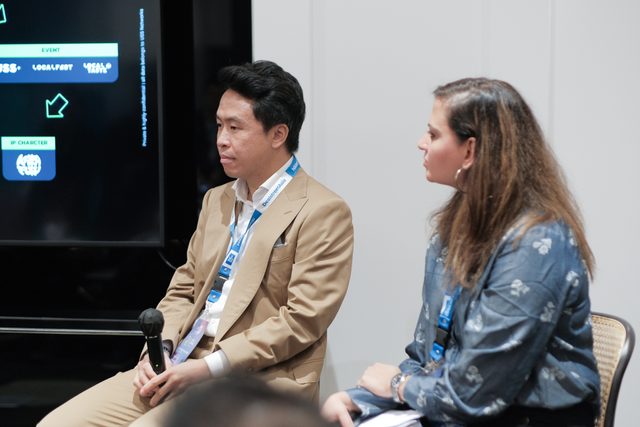 Value beyond offline events
If offline events and retail are affected in an unpredictable business climate where the rise and fall of COVID variants could shake up the entire ecosystem,  what value can USS Networks add to the space in such a scenario?
Marcel: From the retail store owner perspective, COVID forced us to shut our stores as per regulation. We then had to find ways to build our online infrastructure and presence. If the infrastructure is good and people love the brand they are bound to search for it online. But for lesser known or unknown brands, if shutdowns were to happen again, an ecosystem like USS Networks is just what is needed to help grow their presence online. No matter what the business is or the brand is, USS Networks is the apt launchpad for online image building and sales.
Jeffry: When COVID happened we actually lost a portion of the events business because we obviously couldn't host offline events. But surprisingly, USS still managed to become profitable even during lockdowns because of our media. Our popularity multiplied online thanks to our media when everything was being subscribed to online. And as a double benefit, when the lockdowns were lifted post pandemic, our events business grew much more thanks to the large online following which we had earned during lockdown which was keen on attending offline events.
Eric: First and foremost, hopefully the world doesn't go into lockdown again. But our contingency plan is for us to stay ahead of time with new ideas, new designs and new products which can be developed even during lockdowns. For our brands, we will keep our research team on their toes to be able to release an interesting story for online consumption. Nowadays, people consume news and ideas mainly coming from social media. And we have a strong enough channel to influence people through our social media and our news media.
So our online presence is key to the success of our brands. Our ideation equips us to elevate the brands to have a strong enough presence on social media. We survived the earlier lockdowns by staying relevant online and growing in popularity which later translated into offline popularity as well. We will do the same and in a refreshed manner if it happens again.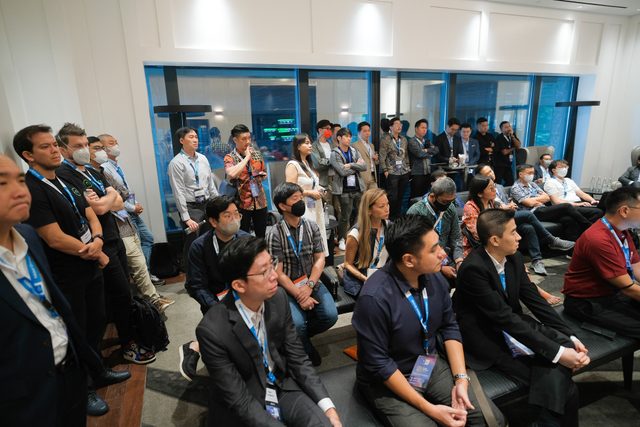 Future of lifestyle in Indonesia
How do you see the lifestyle segment growing in the future? What is the scope for businesses like USS Networks?
Marcel: The population of Indonesia is a big influential factor for the growth of the lifestyle segment in the country. We are one of the biggest consumer markets in Southeast Asia. Given that a huge chunk of this population belongs to the younger generation, lifestyle brands like USS Networks have great scope for expansion. The market is so big it provides enough space for multiple players and healthy competition. It then depends on the brands how they position themselves and how they expand.
Jeffry: While Indonesia has many local lifestyle brands, awareness of those brands is still scarce. What we at USS Networks do, in terms of creating awareness, is a relatively new space; it is still an inexperienced market in that sense. If you take the US or Japan for example, there may be brand aggregators, influencers, and brand builders who can direct the Gen Z and millennial consumers to change their lifestyle preferences and shopping habits. But in Indonesia this is a nice segment. So we believe we will grow exponentially. 
Eric: As long as we're adding more content and better brands, better people into our ecosystem I think we will grow to newer heights. To keep our society engaged we plan to invest more in acquiring unique and fresh IP. While media, events and fashion apparel are things we work on, all things related to lifestyle are at the center of our growth vision.