Healthcare in Indonesia is at crossroads. The country is nearing the 300 million population mark, of which more than 60% are in the working-age population. After surviving the COVID-19 pandemic, the economy is on an upswing. Rising income levels combined with a large and vibrant working population is spurring demand for higher quality consumer healthcare services.  The time is opportune for the private sector to step in and disrupt the country's healthcare system with innovative business models.
A prime example of how this disruption is playing out is SALT Ventures portfolio company Kehamilan Sehat's approach to tackling some of the pertinent challenges that Indonesia's healthcare system faces today. With specific focus on making quality maternity care available and affordable for all, via its chain of world class but cost efficient maternity care clinics, Kehamilan Sehat is on its way to solving a critical problem for Indonesians.
Founded in 2019, SALT Ventures is a homegrown venture capital firm that currently has $110 million in assets under management and has built a portfolio of 19 companies spanning diverse businesses from direct-to-consumer brands and digital content to ed-tech and healthcare. 
In January 2023, DealStreetAsia in association with SALT Ventures hosted an exclusive discussion at the PE-VC Summit in Jakarta to showcase the rise of opportunities in Indonesia's healthcare sector and explore how investors such as Investcorp and SALT Ventures are approaching these opportunities.
An executive summary, prepared by DealStreetAsia in collaboration with SALT Ventures (ahead of the soon to be released comprehensive report), on the healthcare system in Indonesia with a focus on opportunities for investment and private sector participation served as a basis for this insightful conversation.
Danny Sutradewa Founder and Managing Partner of SALT Ventures; Yongky Oktavianto, Vice President at Investcorp, the largest alternative assets manager from the Middle East, and Prof.  Dr. Johanes C Mose, Head of the National Medical and Ethical Committee at Kehamilan Sehat sat down with DealStreetAsia's representative moderator Snigdha Sengupta for a riveting discussion on the topic.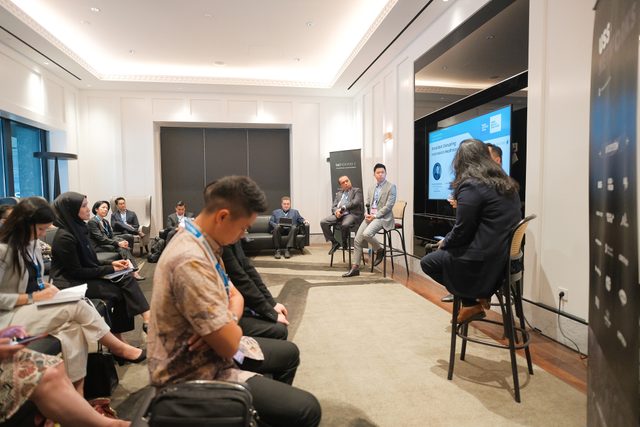 How consumer behaviour towards health has changed post COVID 
Indonesia has emerged from the COVID-19 pandemic stronger in some ways and weaker in others. The present healthcare system, in particular, has been severely impacted. How has consumer (patient) behaviour changed with respect to healthcare in the aftermath of the pandemic?
Dr. Mose: The story is about the increasing mortality rate; we saw that infant fatalities increased during the pandemic. There were also several uterine deaths, which means the babies are dying before being born. But the good outcome of these unfortunate incidents is that the education levels rose. Now people are more open-minded to receiving more information about health. They now understand the importance of maintaining good health. However, the big problem that still remains in Indonesia is that of 'stunting'. The primary cause of death is the low birth rate in the country. Because mothers who are malnourished during pregnancy will deliver a very low birth rate baby. And this is the starting point of stunting. Besides the low birth rate, the infections that happen during the first two or five years, such as tuberculosis, upper respiratory infections etc. also pose big problems that involve many sectors of health and development. But the important thing is that the government is now supporting families so the first 1000 days of their children's lives provides the foundation for a brighter future to build Indonesia's human capital and productivity.
Danny: Indonesia is one of the very few countries that emerged stronger in terms of economy and capital market and stock market following COVID. In terms of the healthcare infrastructure, it is still lacking. In Indonesia there are only about 7,600 clinics and 3,100 hospitals in total to serve a total  population of 270 million so you can imagine the dearth of infrastructure that we are currently facing. 
To counter this lack of health infrastructure in terms of clinics, people are more health conscious on a personal level. Perhaps they try to consume more vitamins or try to stay fit by going to the gym. This is the trend we have noticed in the behaviour of people which means there is a lot of room for development of infrastructure related to health.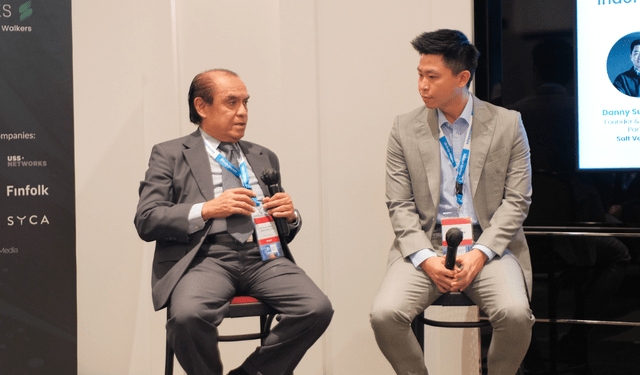 Demand for better health care
Do you see an uptick in demand for better health care, especially in terms of maternal care?
Danny: In terms of maternity, I think all mothers or mothers-to-be have always been deeply involved in ensuring that their babies are simply born healthy, especially in the  post pandemic era, they have definitely become more cautious.
Yongky: My point of view is that consumer behaviour with or without COVID was inclined towards health care, but COVID has somewhat accelerated that and in some ways changed it drastically. With the rise of social media people are actually getting more educated and more conscious of their health. But the one thing that we as investors see is that the change of behaviour has created vertical opportunities. Before people were only investing in traditional health care, but now people are more focused on factors leading up to better health. For example, they consume more fibre now, or they actually go to labs for regular health checkups, or they invest in going to a gym to exercise more. So COVID has influenced consumer behaviour in a way that it has created more verticals for infrastructure investment than just hospitals or clinics. I think, moving forward from here, this is the evolving trend. It's a matter of how we can actually recognise the opportunities in the future.
How the government can help to plug the gaps
As a doctor with deep and rich experience in Indonesia's healthcare system, what are the most important actions that need to be taken, both by the government and private sector, to plug the gaps in the current healthcare system?
Dr. Mose: Since 2019, the Indonesian government has rolled out new policies to support basic healthcare which has helped address the issues of infant mortality. They have ensured better health care for mothers-to-be. The government has also appointed many more doctors in the workforce with specialisations, so there are more general practitioners, specialists and super specialists to attend to the increasing number of visitors to healthcare facilities. The Educational Ministry has cooperated with private sector establishments to set up more institutions and appoint more faculty to teach medicine which will eventually lead to an increase in the number of doctors and specialists to help overcome the lack of doctors in Indonesia. 
Opportunities and challenges for investors
As an early stage investor, what are the key opportunities and challenges you see in building sustainable business models for the healthcare sector in the country?
Danny:  As I mentioned earlier about our investment thesis, we look at companies that have hyper growth features and positive cash flow generating companies. Those features are apparent in some companies in industries such as D2C retail and disruptive healthcare industries, because the capital expenditure is not heavy. Even the working capital is not too high. Labor cost, rental cost are pretty low in Indonesia as compare to the United States where rental and labor costs are a lot more expensive; so the cost of expanding brick and mortar related companies is actually quite cheap in Indonesia and therefore this intersection between hypergrowth and cashflow positive features in a company is possible. One example which we've seen is the rapid growth of Kehamilan Sehat in the last two years following COVID as people have become more concerned about the health of their children. So, I think this is a very good opportunity for us to look at.
Apart from maternity care are there other segments you want to look at or do you want to go deep into maternity care?
Danny: Of course we invest in health care and real estate, in addition we also look into media companies. We are already investing in a lot of media companies and also some D2C retail companies. In terms of healthcare, currently we are only looking at maternity care.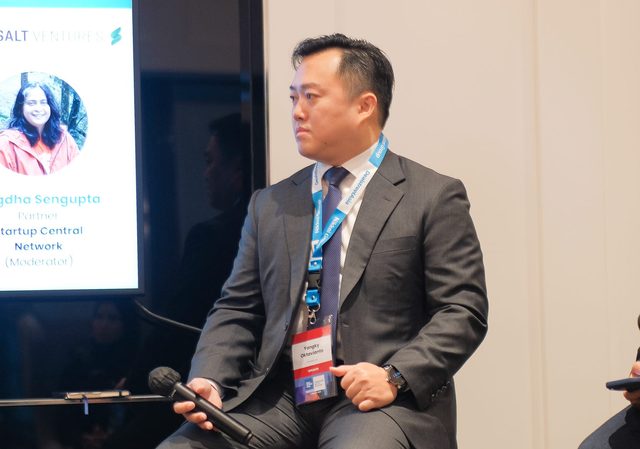 What makes Indonesia attractive to investors
Yongky, as a later stage investor, what makes Indonesia's healthcare sector interesting as an investment opportunity for Investcorp? Are there specific market segments/ verticals where you see significant scope for involvement and why?
Yongky: In Indonesia, healthcare is definitely a hot sector which we can tell from all the developments and the increasing valuations of startups. Because there's a lack of supply and so much demand, not just us, but other investors are definitely looking to tap into that healthcare space.  At Investcorp, we are looking for growth stage companies because Indonesia is still growing in that sense and there are only a few players in the healthcare space. We as investors need to redefine ourselves a bit more– we invest somewhere between USD 50 to USD 100 million presently because we think there's a lot of demand for that kind of mid size healthcare But we still have a scope to find the right spots to invest in. Interestingly, it's not only the hospitals but the whole value chain itself that has to be improved because they're all interconnected. People are focusing on building more hospitals to earn profits. But there are other factors to examine, such as ample workers and doctors, do we have enough hospital beds, devices and equipment etc. So as investors, all of those ancillary factors are what we think is very attractive. The entire ecosystem is of essence to consider making one investment.
Danny can you tell us more about your investment in Kehamilan Sehat. What made it such a compelling investment bet for you?
Danny: Out of 270 million people in Indonesia, 75 million belong to Gen Z which is nearly the size of the population of Thailand. They belong in the age group of 11 to 25. Millennials constitute 70 million of the population in Indonesia which is almost more than two times the size of Malaysia which has a population of about 35 million. Millennials belong in the age group of 26 to 41. This gives us what we call a demographic bonus to invest in sectors that are highly useful to these productive age groups. In the next 10 to 20 years this demographic is about to grow to be much more powerful in terms of spending.
The potential in this demographic– related to maternity, health care, consumer goods, lifestyle, F&B etc– will grow rapidly. As I mentioned previously there is a dearth of hospitals to serve the large population in Indonesia. A big chunk of the Indonesian population, almost 50%, belongs to the middle class, but only few can afford quality healthcare at big hospitals. Only those earning a salary of more than USD 1000 per month can go to big hospitals. Others cannot avail of good facilities at these big hospitals where maternity care would cost them a lot.
At Kehamilan Sehat we want to tap this big untapped market, by providing good quality healthcare at affordable prices. For example maternity care such as normal delivery would cost approximately USD300 to USD700 USD in Kehamilan Sehat in comparison to USD3000 to USD5000 at bigger hospitals.
Our maternity clinic provides three different services– pre-pregnancy, including insemination. We partner with Morula to do IVF as well. We also provide the facilities for normal deliveries, and we also have post pregnancy care in our paediatric clinics. Currently we have 18 clinics all over Indonesia and we plan to add 20 more in 2023 because the existing clinics are saturated with patients. There has been staggering growth at each of our centres. Our facility and our services are top notch. Our USG machines are better than what is available in some of the big hospitals. Our doctors are also very experienced and widely recognised. With the help of Professor Dr. Mose, we have been able to appoint a good team of doctors. In Indonesia senior and well-known doctors are highly regarded so their presence adds a lot of weightage to our brand.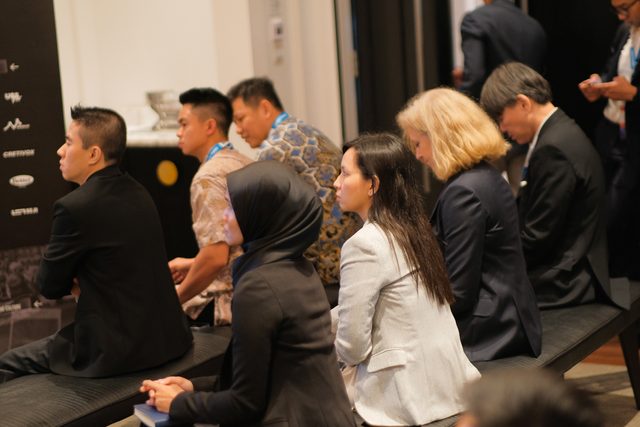 Challenges for foreign investors and how it can change
At a broader industry level, what challenges could venture capital investors, especially foreign investors face, in entering this market?
Danny: I'll start with foreign investors first. When you want to come in and invest in hospitals in Indonesia you are restricted to government regulation. There is a list of negatives. For example you can invest in hospitals but you can only own a maximum of 67% shares in the hospital or specialised clinic (Utama license). You cannot own more than that unless it is a publicly listed company. In terms of clinics, there are two types– Klinik Utama and Klinik Pratama. Utama is a specialised clinic, Pratama is a general clinic. 
Our maternity clinic is Utama or specialised clinic so we have to have specialised doctors responsible for the clinic. Foreign investors are allowed to own up to 67% shares ownership in Utama clinic. But Pratama, the general clinic, foreigners cannot get into this segment as they are not allowed. So that is one of the biggest challenges .
Apart from that, for us to grow to scale, we also have to overcome certain challenges. The first one is the shortage of doctors and nurses in Indonesia. We plan to open 20 clinics this year and appoint experienced doctors, so our strategy is to map all the 'Puskesmas', which are government owned primary health care centres in Indonesia. Doctors and specialists are usually responsible for these Puskesmas; however the facilities in these centres are quite substandard which can be dangerous. As our target audience is mostly in Tier 1 and 2 cities, we hope to bring them better health care at affordable prices. We will approach the specialised doctors working at Puskesmas with the promise of better facilities and service. We believe these qualified doctors would be willing to join better health care facilities so this will help us to overcome the challenge of staff shortage and furthermore help us scale our business.
Yongky: The challenges are many, in terms of bringing the right equipment, right staff and transporting all the required factors to see success in this segment. The government on its part is trying to effect changes in health care by bringing in reforms, but they are not as successful as they would be if they tweaked regulations marginally and collaborated with the private sector investors. Over all there is a lot of scope for growth and success in the healthcare segment and ancillary roles and infrastructure arising from it.