More corporations, ranging from General Motors Co. to Sesame Street, are investing in technology companies. Asia's tech titans are taking this investment splurge to a different level.
Snapchat parent company Snap Inc. disclosed Wednesday that China's Tencent Holdings Ltd. bought roughly $2 billion in Snap stock recently. Tencent put money into Snapchat years before its March IPO, but this was something else: a big, passive investment in a publicly traded company. It's hard to imagine Facebook Inc. or Google doing the same with a public tech company in Asia.
But the Snapchat deal fit with the strategy of Tencent and several of its peers. Tencent, Alibaba Group Holding Ltd. and Japan's SoftBank Group Corp. have made strings of investments outside their home countries, ranging from full acquisitions to seemingly random stake-building.
These forays are changing the character of technology investing and have the potential to help both the titans and their investment targets become better businesses. It's too soon to tell, though, whether Snapchat or Tencent will benefit from their alliance.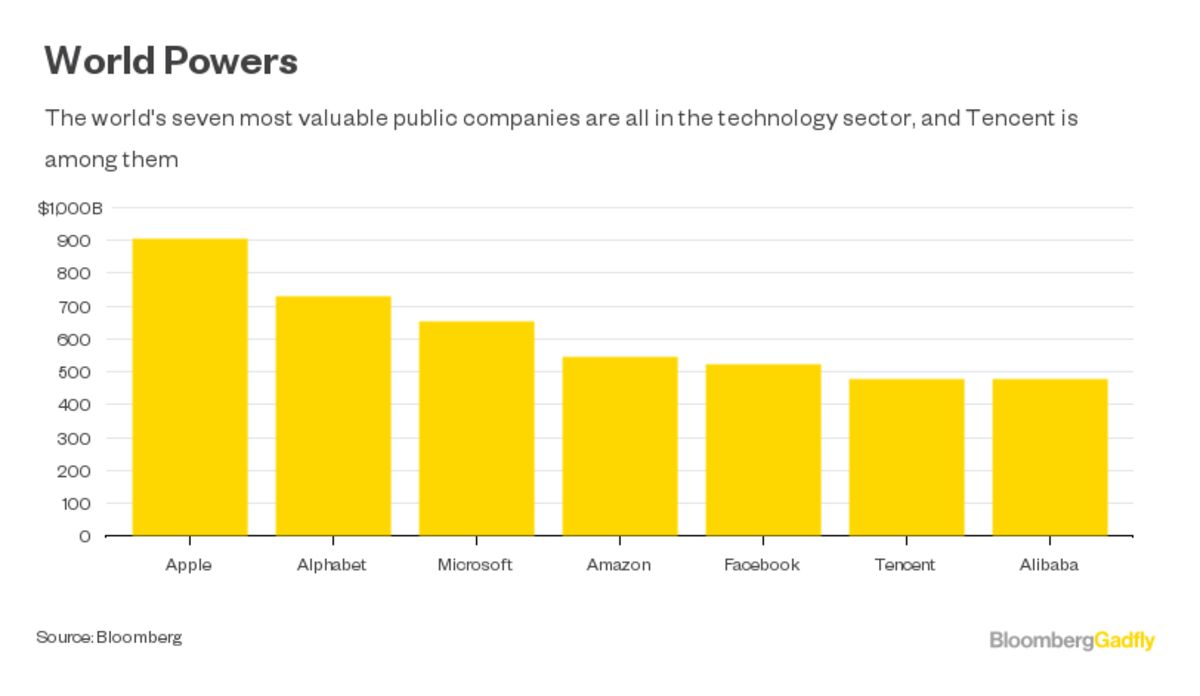 Without a doubt, these corporate giants are toting their big checkbooks everywhere. SoftBank has invested in nearly every top on-demand ride-sharing startup, and is seeking to buy a significant chunk of Uber stock. Alibaba has helped fund augmented-reality firm Magic Leap Inc., Indian payments company Paytm and Lyft Inc.
Tencent in the last five years has participated in more than 50 acquisitions or investment rounds involving U.S. companies, according to data compiled by Bloomberg. The biggest of these was its role in a $2.3 billion deal in 2013 for a minority stake in Activision Blizzard Inc., the company behind the "Call of Duty" video games. More prevalent are startup investments including in consumer hardware company Essential and Smule, the karaoke app developer.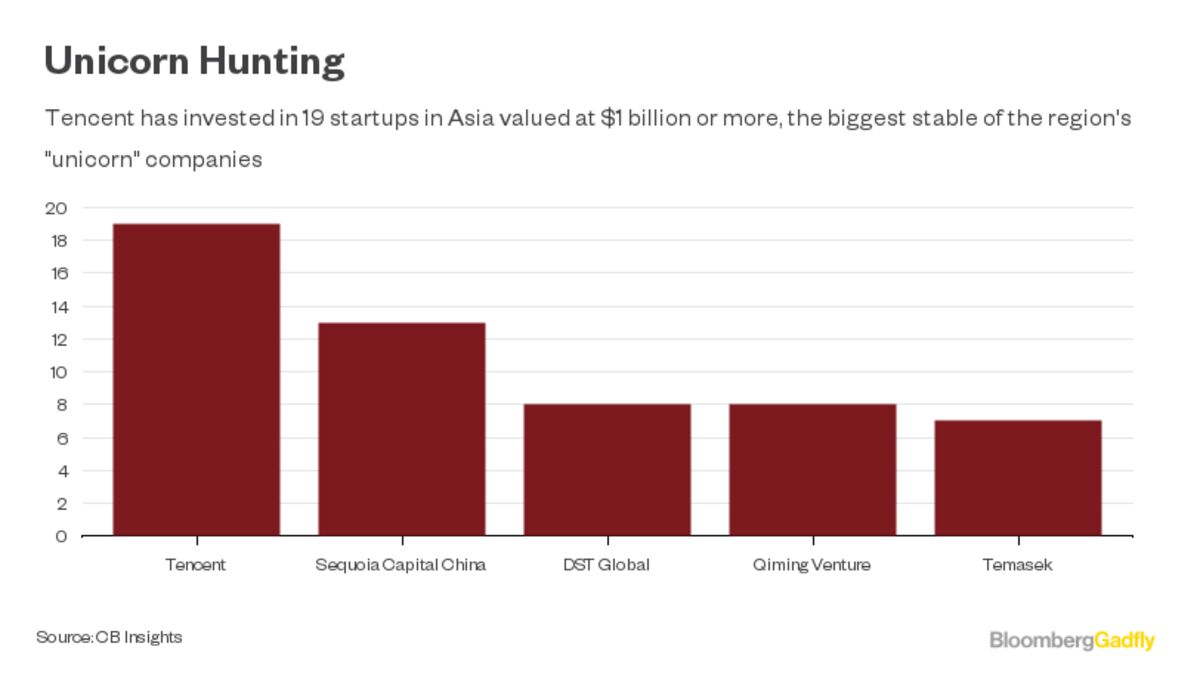 The Bloomberg data don't include Tencent's purchases of public company stock, including the Snap investment and its purchase disclosed in March of 5 percent of Tesla Inc. shares.
A few years ago, partners at venture capital firm GGV Capital wrote a piece about the Chinese tech giants' "kingmaker model," in which they identify the most-promising companies in high-potential areas, make large investments, and then in a mutually beneficial relationship nurture the companies to a higher plateau.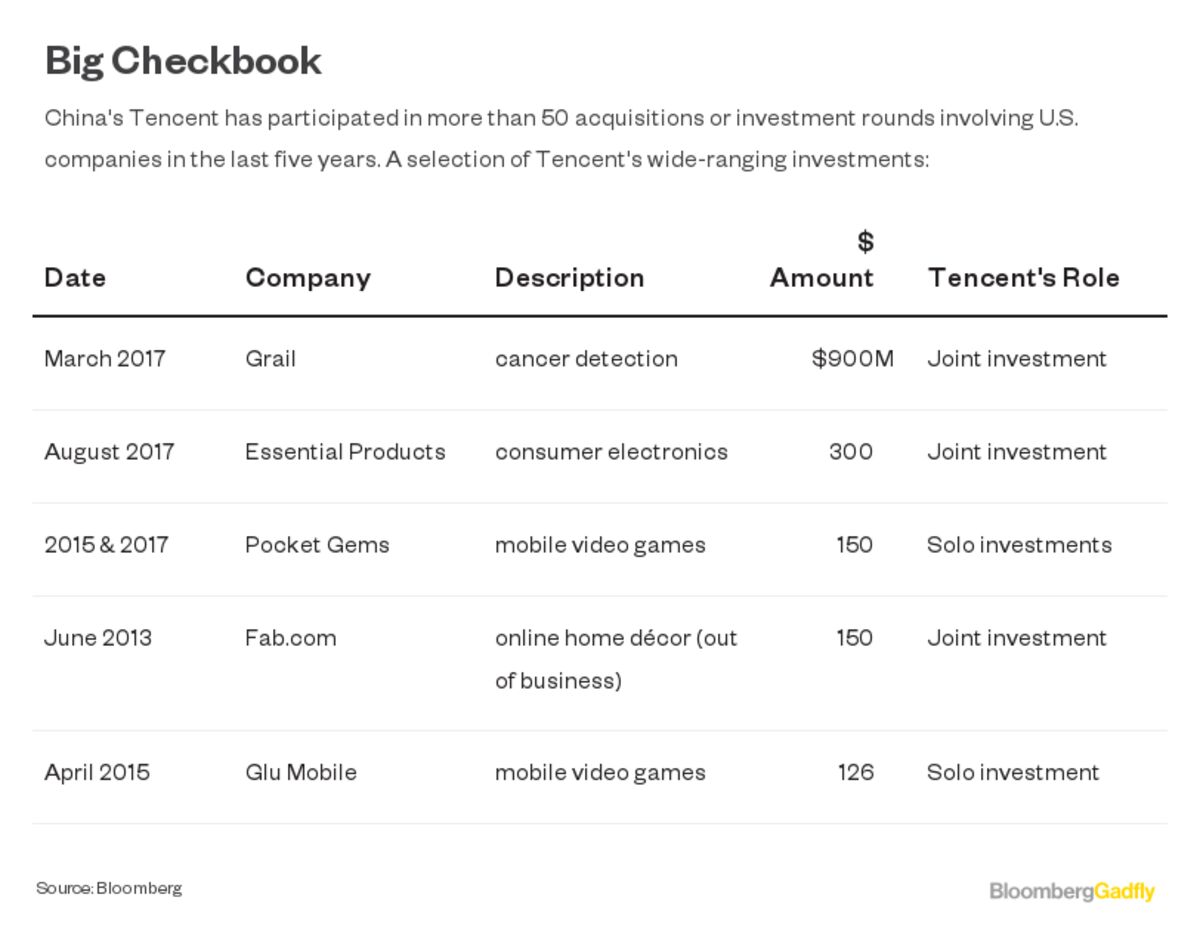 With its U.S. investments, though, Tencent has presided over both kings and serfs. On the less successful side were Tencent's investments in startups Cyanogen (now called Cyngn) and Fab, the e-commerce firm that went out of business. Tencent most likely made a mint on Activision, whose share price has more than quadrupled since the 2013 investment. Tencent's stake in Tesla has also appreciated significantly.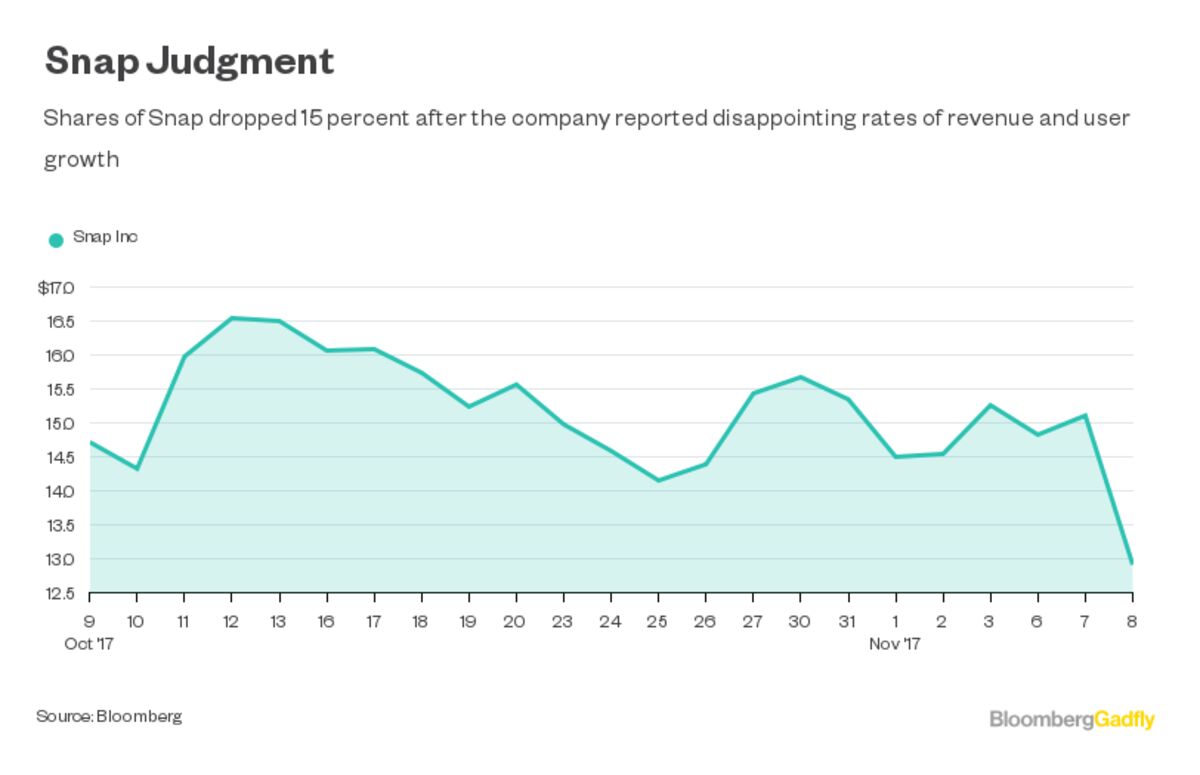 At first glance, it's not clear how Tencent and Snap might help each other strategically. Snap stock slumped 15 percent on Wednesday after the company reported disappointing rates of revenue and user growth, so investors aren't sure about Tencent's involvement either.
Tesla could boast that Tencent can help it break into China, but it's hard to imagine Snapchat would get the same benefit in a country where Facebook is effectively banned. Maybe Snapchat could use some hand-holding from a successful public company, which Tencent is and Snap definitely is not. And if Snap wants to go down this route, Tencent could guide Snapchat on distributing smartphone video games.
There's a big question mark over this Chinese kingmaker model at a large scale in the U.S. But we should definitely expect Asia's tech titans to keep their checkbooks open.
A version of this column originally appeared in Bloomberg's Fully Charged technology newsletter. 
This column does not necessarily reflect the opinion of Bloomberg LP and its owners.
Shira Ovide is a Bloomberg Gadfly columnist covering technology. She previously was a reporter for the Wall Street Journal.
Google parent company Alphabet owns stakes in two public companies, according to Bloomberg data. It owns more than percent of communications-equipment company Arris International, and its venture-capital arm owns about percent of a recently public biopharmaceutical company called Spero Therapeutics. Facebook hasn't reported owning stakes in any public companies, according to Bloomberg's database.
Tencent owned 5 percent of Activision Blizzard until a year ago when its stake slipped below the disclosure threshold.
Also Read:
China's Tencent buys 12% stake in Snapchat owner
HK: EQT-backed GPA Global acquires UK's MW Luxury Packaging
Bloomberg